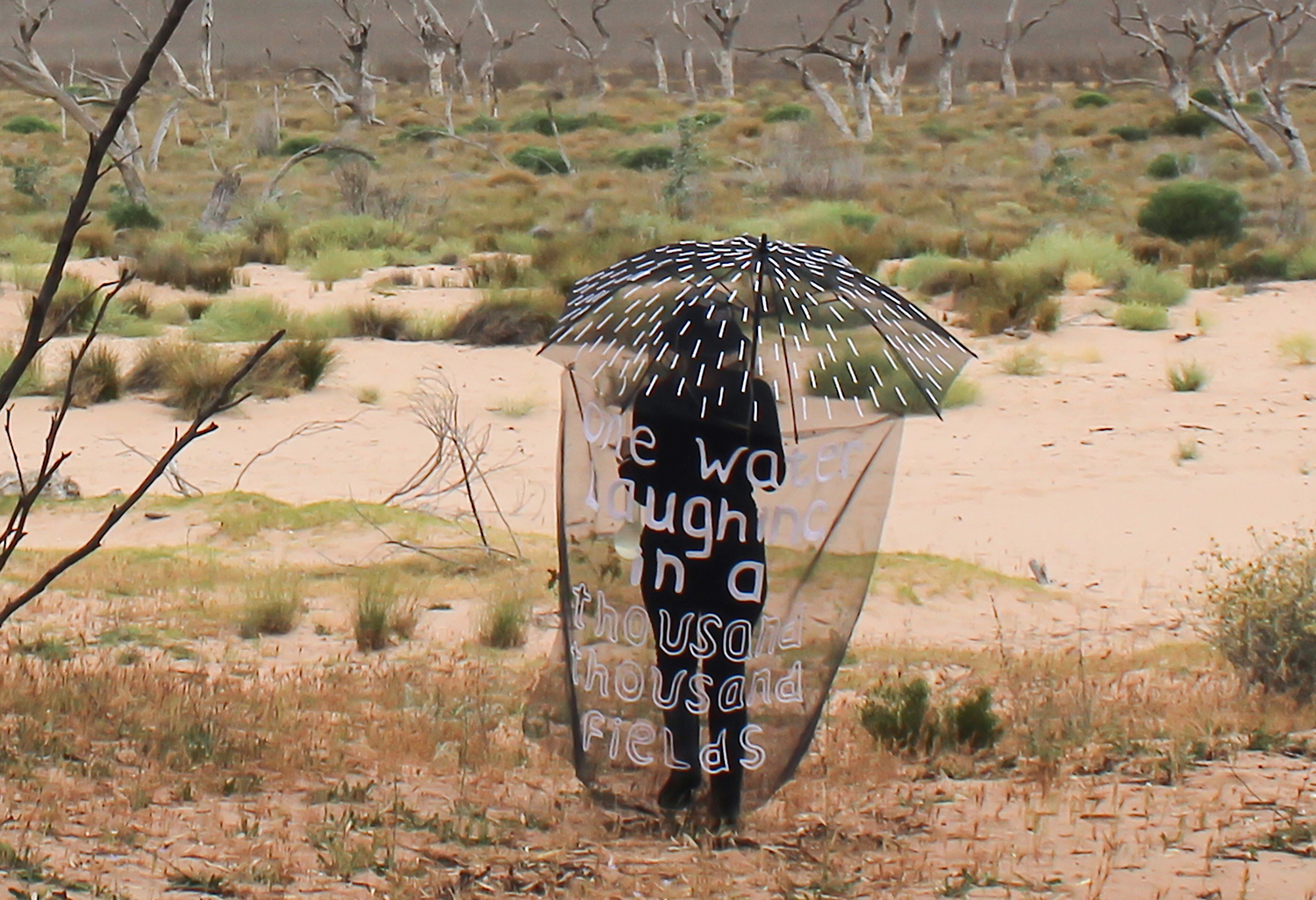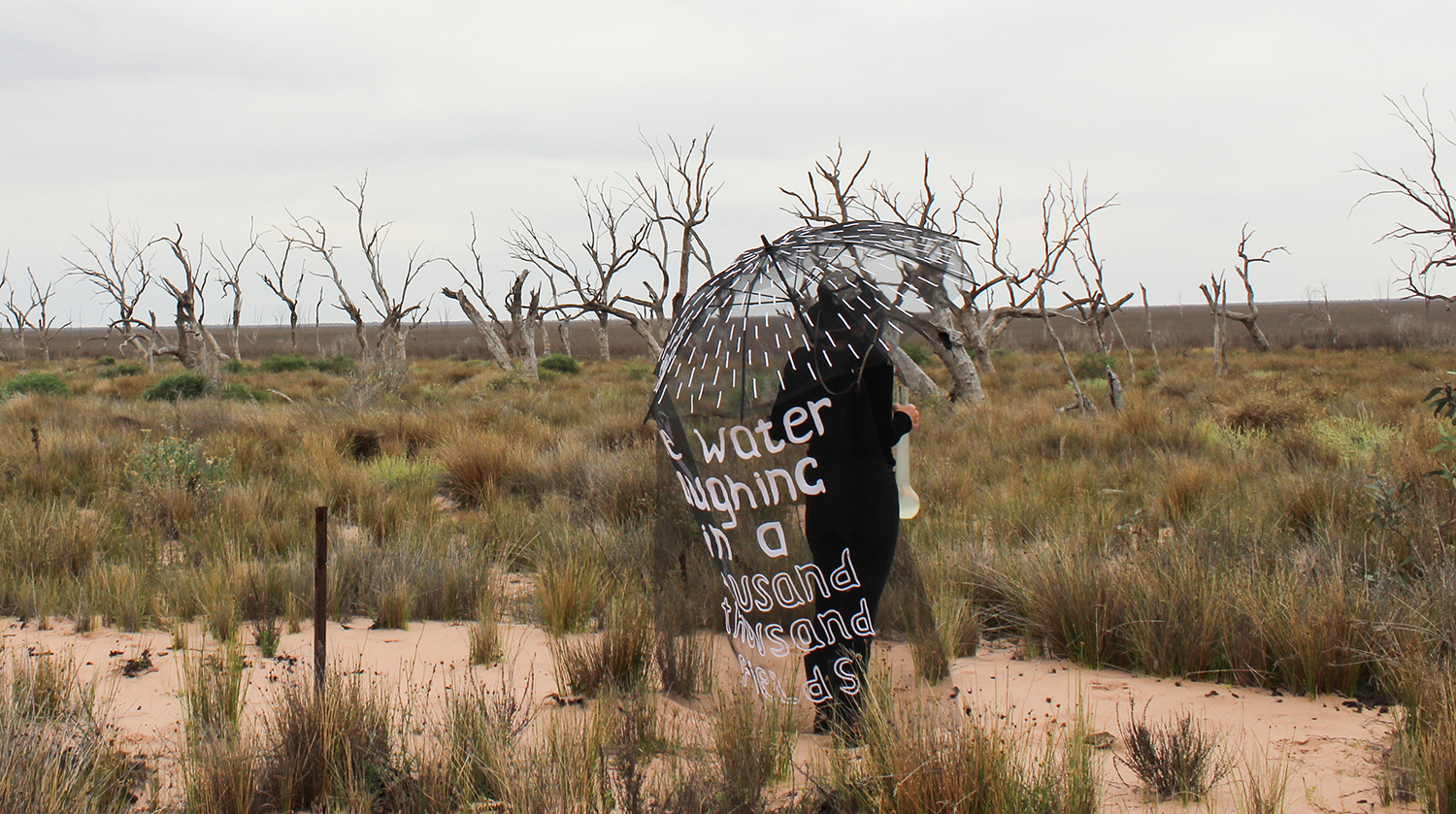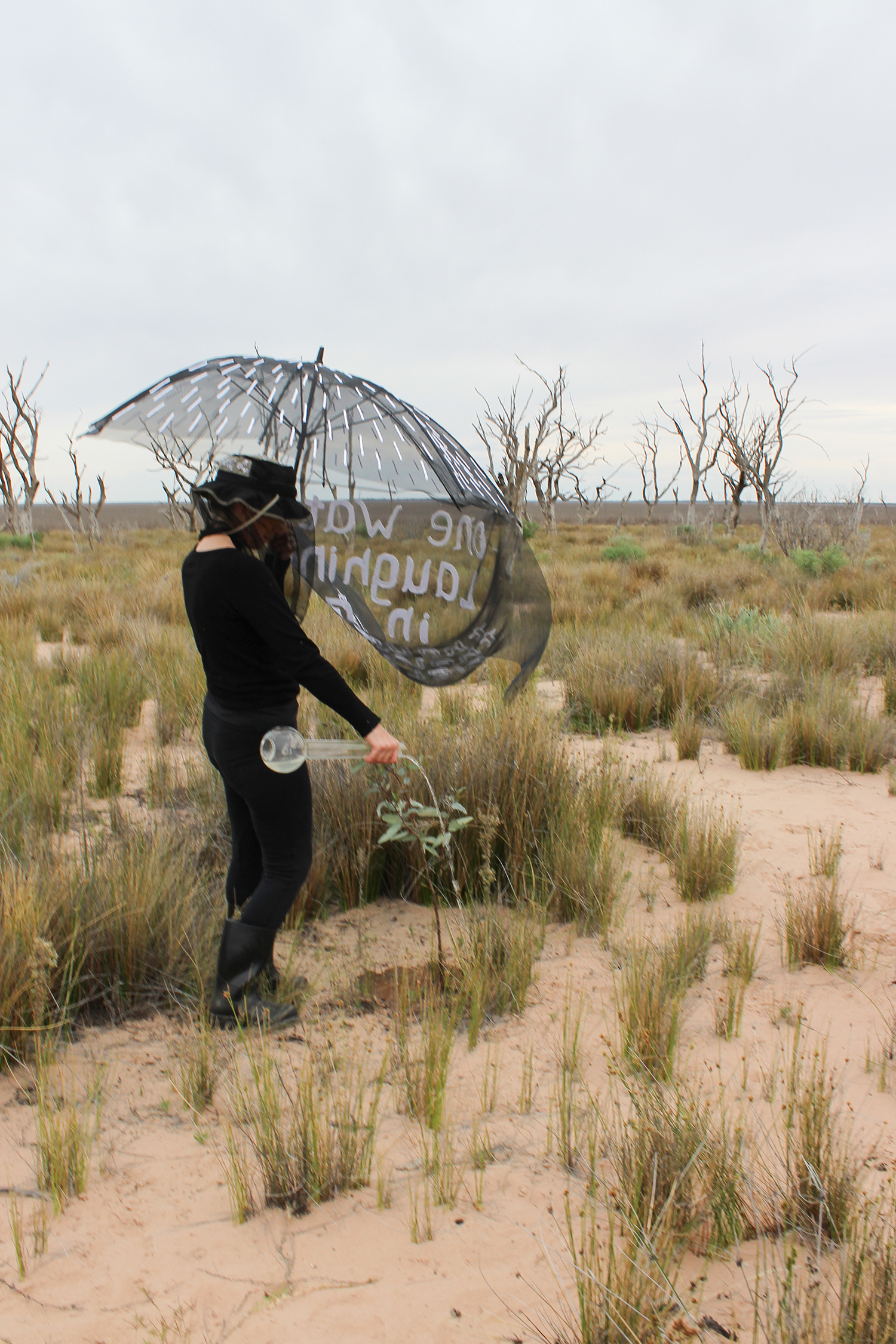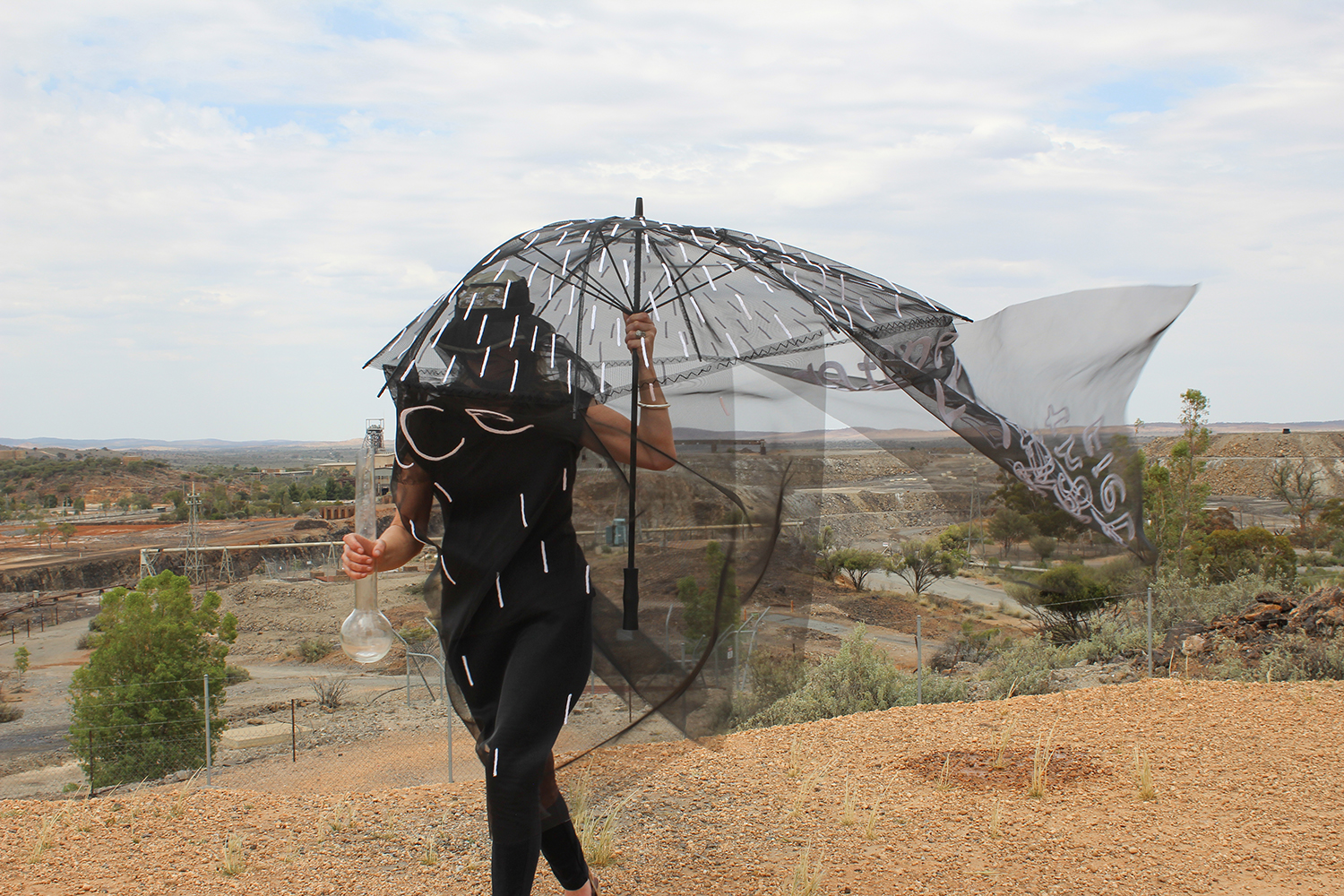 Water Conversations – Broken Hill, NSW, Australia
Broken Flow – One Water laughing in a thousand thousand fields
From residency at Broken Hill Art Exchange, (BHAE) Broken Hill, New South Wales. Australia.
October 2015: http://bhaeinc.wix.com/desertequinox#!water-conversations/c1prx
The residency at BHAE was funded through a Travel and Training Award in Visual Arts from The Arts Council, Ireland.
Images from performative actions and community walks with a portable sculpture at Lake Menindee, Darling River Basin and Junction Mine, Broken Hill, New south Wales, Australia. Interviews with Dr Beryl Carmichael, Elder of the Ngiyeempaa people and settler community members informed the performative works and form of the portable sculpture.
Discovered in 1883, Broken Hill is home to the world's largest deposits of silver, lead and zinc – yielding over 300 million metric tons of ore since mining began. Early revenues from Broken Hill are largely responsible for the growth and development of cities and towns right across New South Wales and Australia, with the city contributing "hundreds of millions of dollars to government administration, defence, education and research", according to the Department of the Environment. Today, only two mines Perilya and Broken Hill South Mine continue to operate in Broken Hill.
Due to a number of factors, infrastructural failure, water mismanagement and climate change, Broken Hill and the surrounding lake systems in the Murray Darling Basin have failed. Australia's water management history in the Murray Darling Basin is testament to the prioritisation of economic uses of water entitlements over water sustainability and cultural use.
Currently, Australia's' first heritage city has an uncertain future with potable and non-potable water reserves expected to become critical by Easter 2016.
With thanks to Susan Thomas, Director of BHAE, Dr Beryl Carmichael, members of the Broken Hill Community Voices Choir, Bruce Green, Melinda Rackham & staff of Broken Hill Art Exchange.