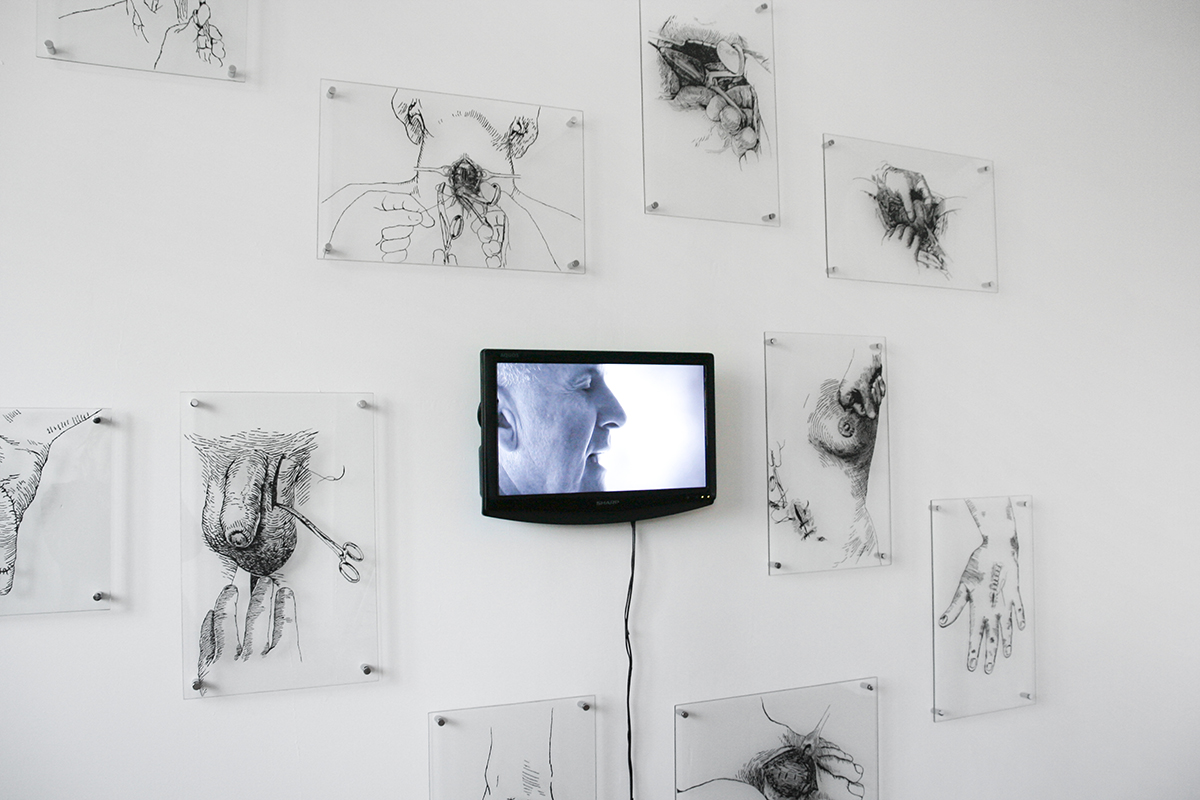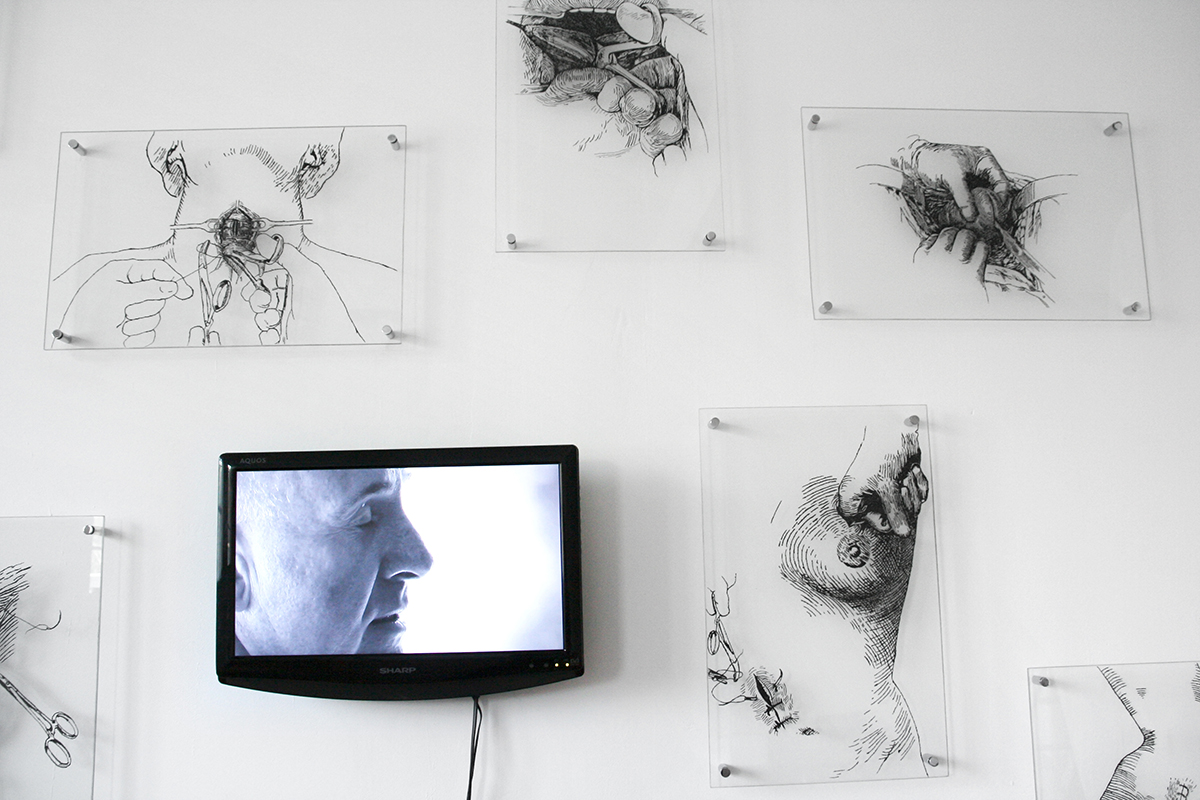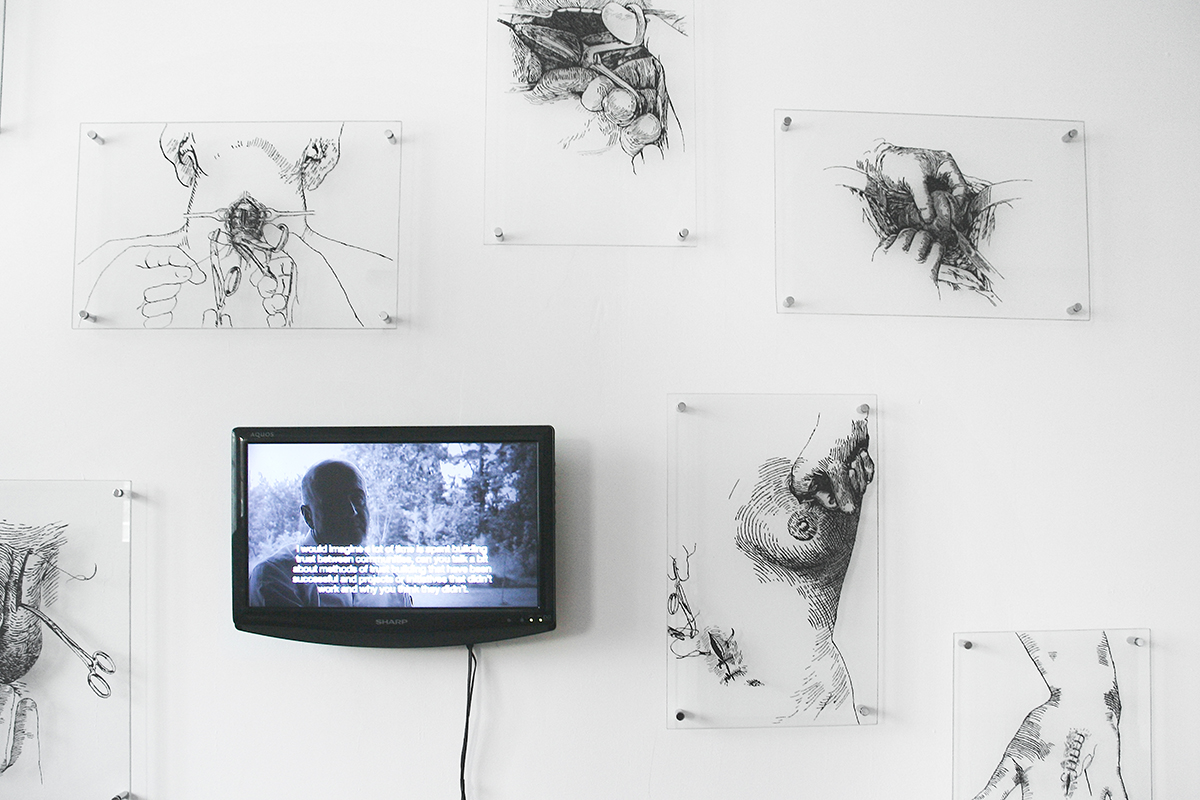 Building a Commons, methods of repair in sensitive regions
Sculpture Quadrennial Riga 2012. Anatomy of Integration. Latvia
Latvian Railway History Museum, Riga, Latvia, 5th October – 27th November 2012 curated by Aigars Bikše, Ivars Drulle, Inese Baranovska
Engraved glass panels, video, sound and text. 1998 – 2012.
'Building a Commons' methods of repair in sensitive regions explores 'conflict management' in Northern Ireland through an interview with a community activist Barney Devine who has worked in interface areas of Northern Ireland since 1980's. The artist has positioned this interview within a series of glass engravings made during the peace talks in Northern Ireland that led up to the signing of the Good Friday Agreement or Belfast Agreement in 1998. The Good Friday Agreement set out a framework for the creation of the Northern Ireland Assembly with cross community voting and a power-sharing executive. The glass engravings are adapted drawings from old medical texts that describe surgical methods of healing and repair.
In the interview, Barney Devine talks about the slow and gruelling process of building relations between community groups who do not recognise each others legitimacy, have different and multiple understandings of identity, history, culture and language, the historical background to the conflict in Northern Ireland and how, following decades of intercommunity violence, activists such as he attempt to deal with the deep post conflict traumas that resonate in communities in Northern Ireland.
In the European context, can anything be learned from the post conflict process in Northern Ireland?
With thanks to Barney Devine for sharing his knowledge and expertise on Northern Ireland and to Padraig Cunningham for camera and editing.