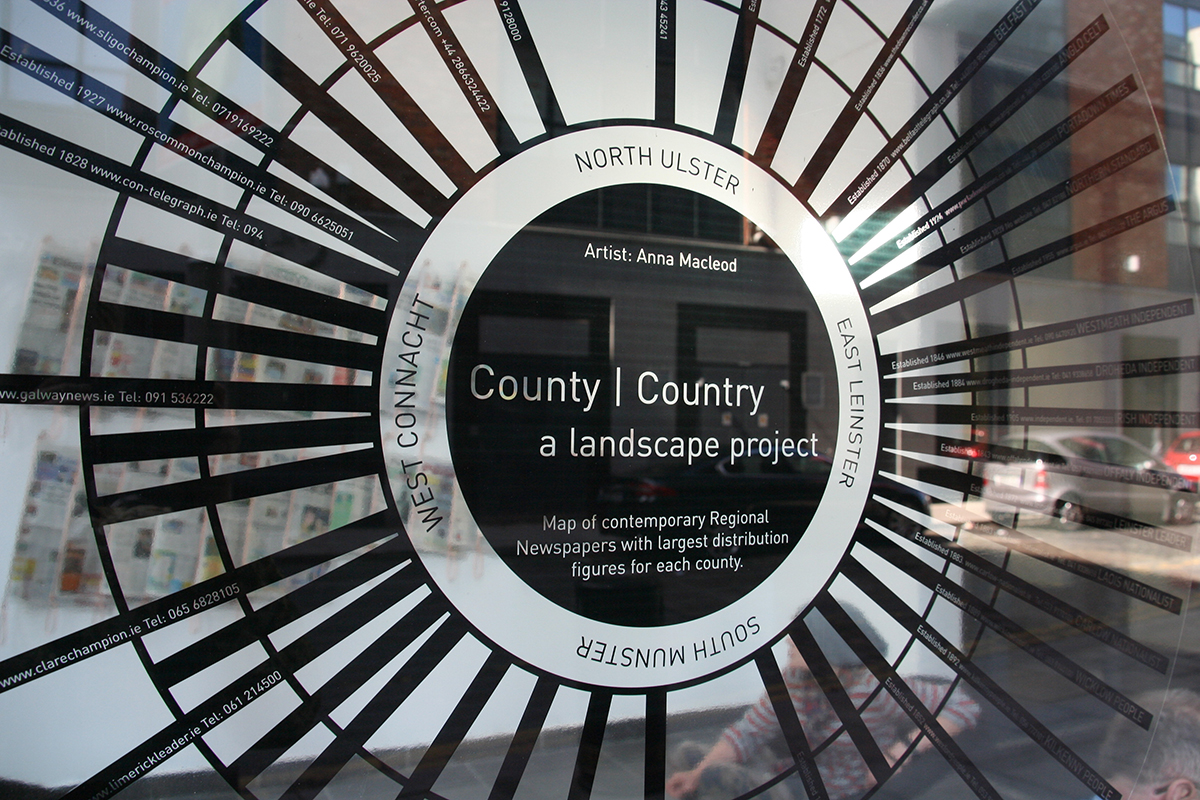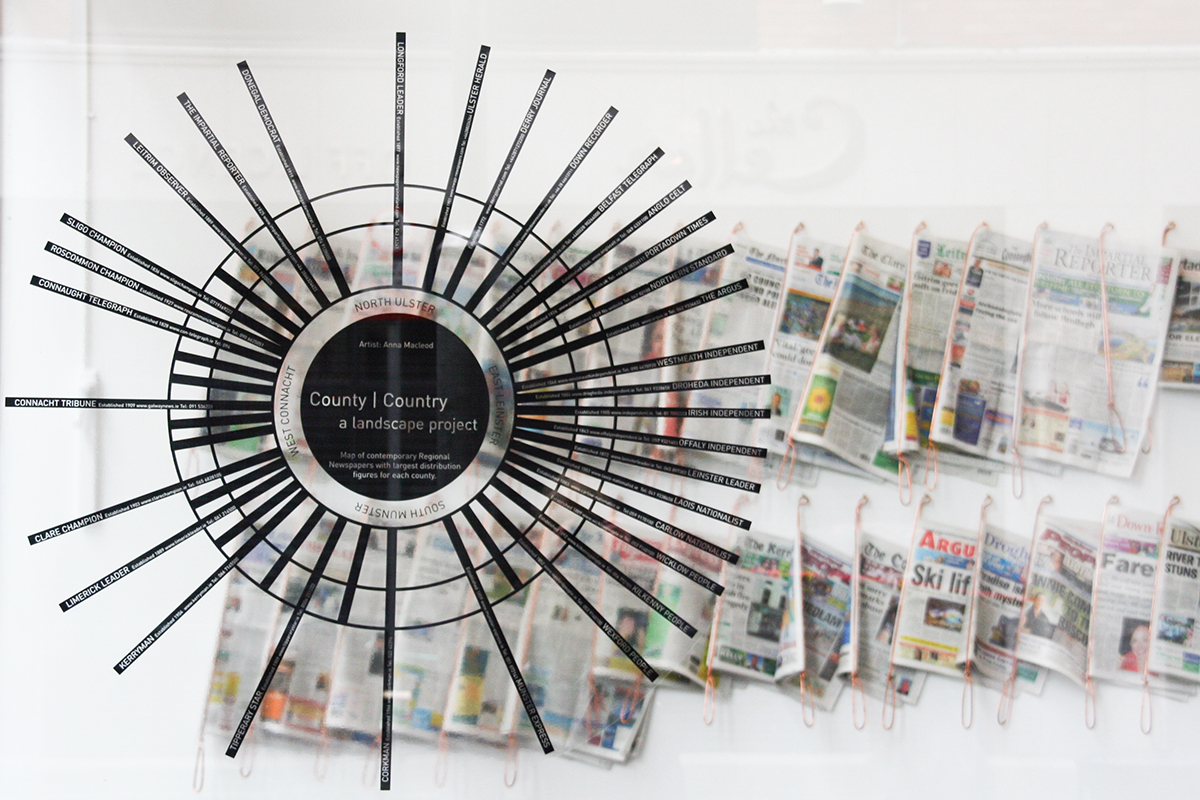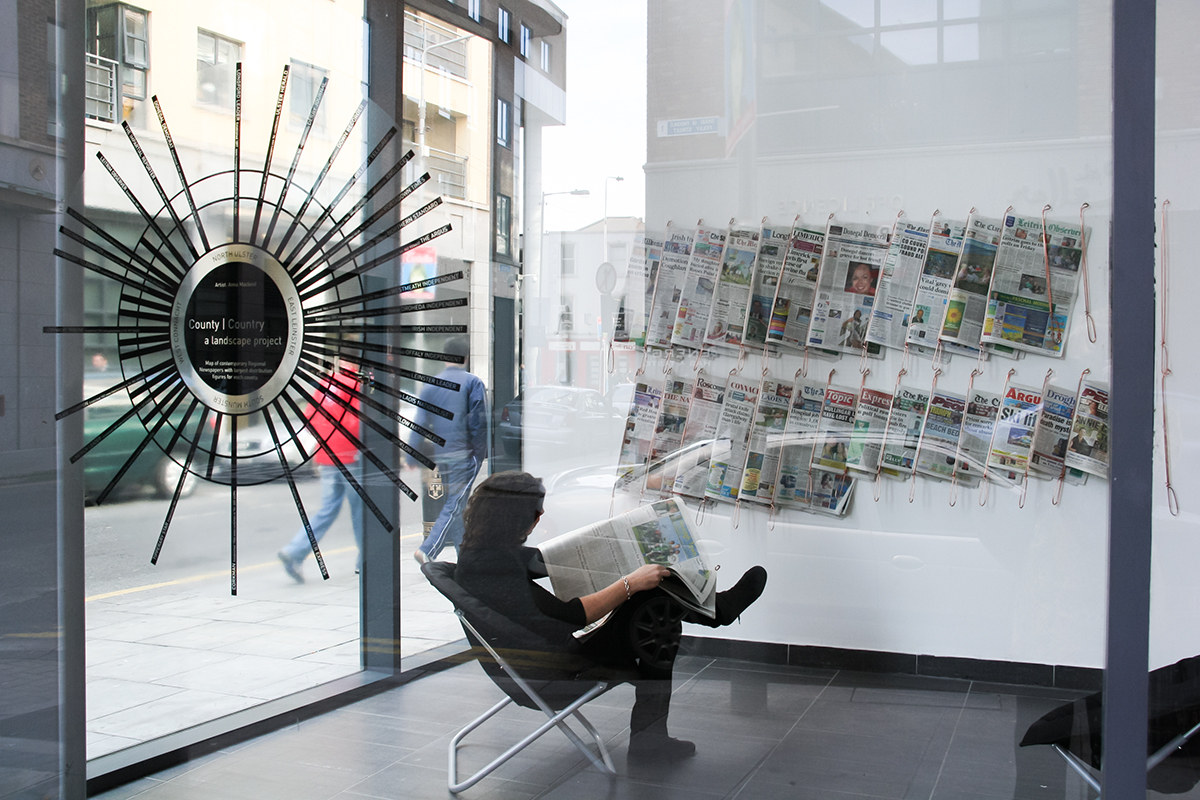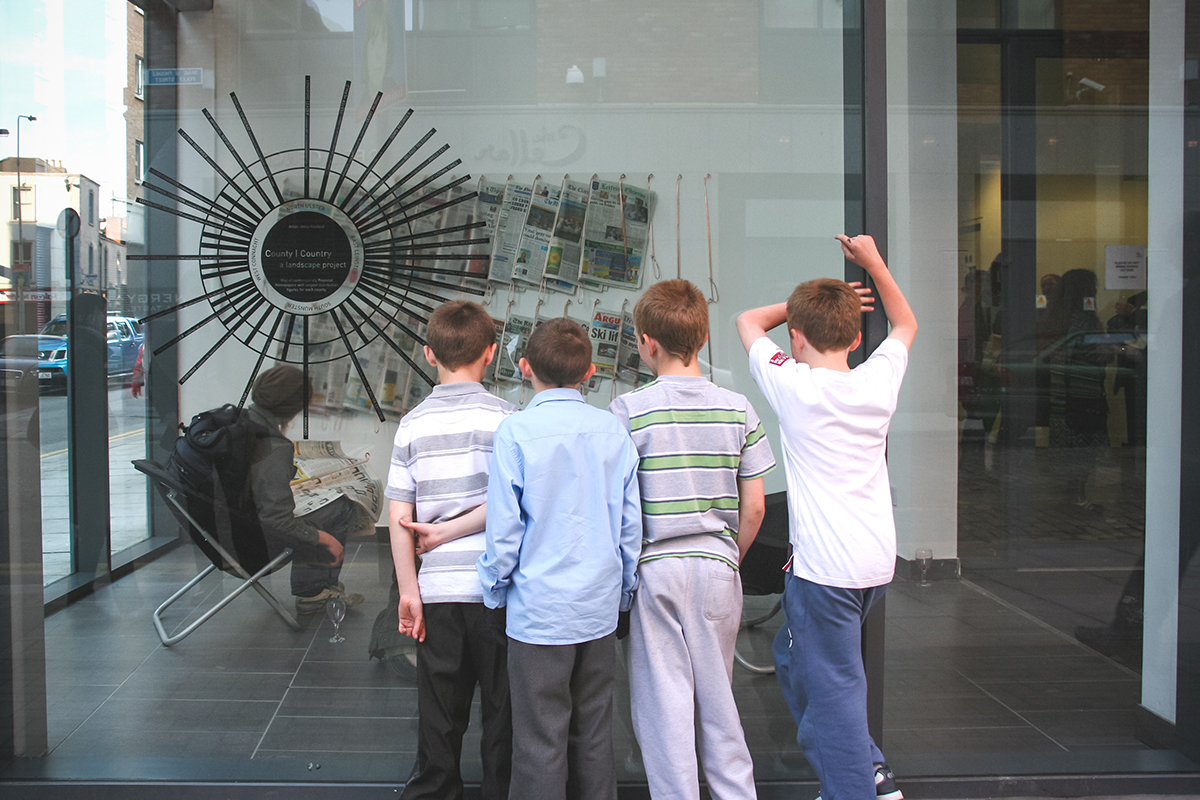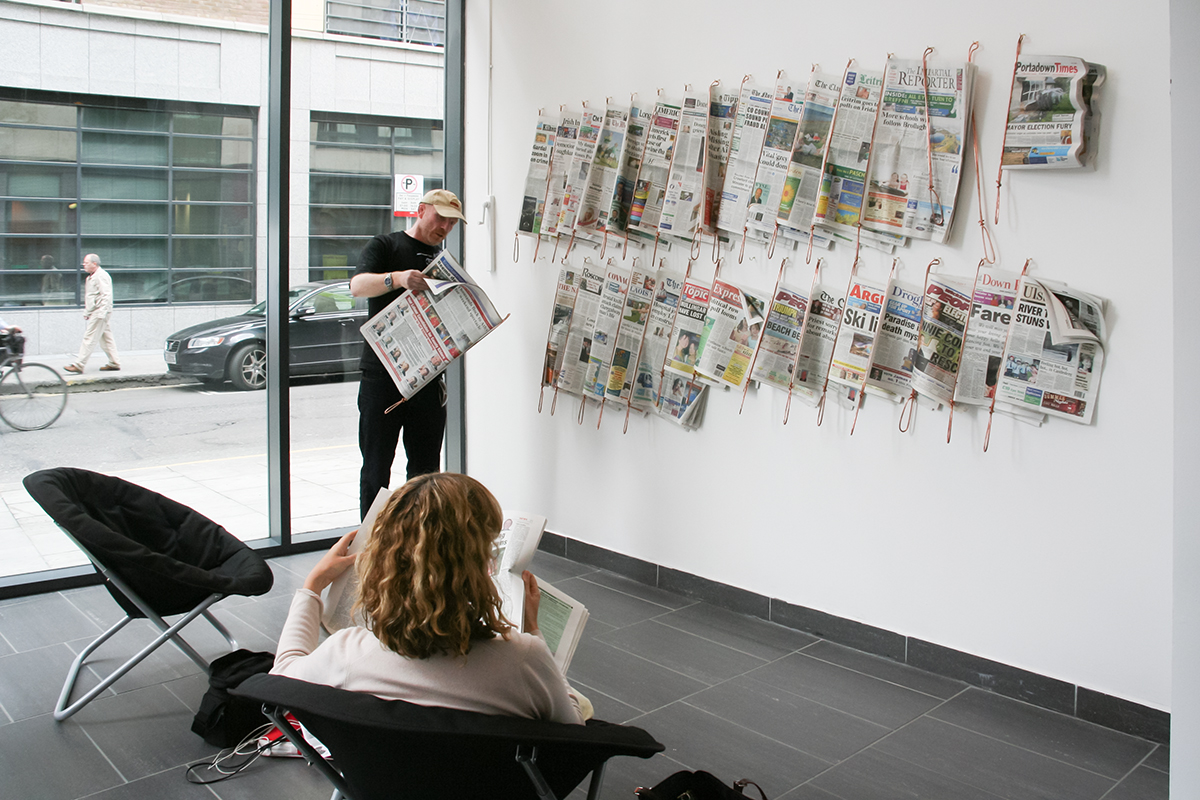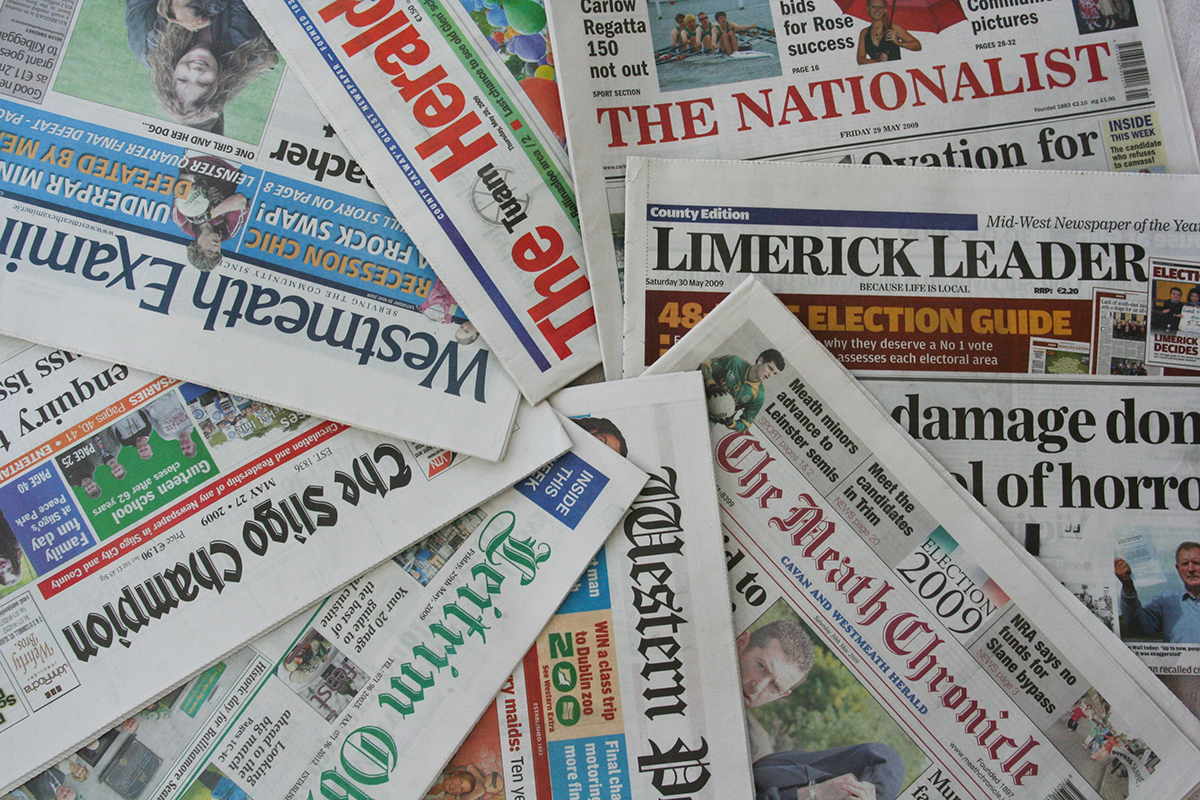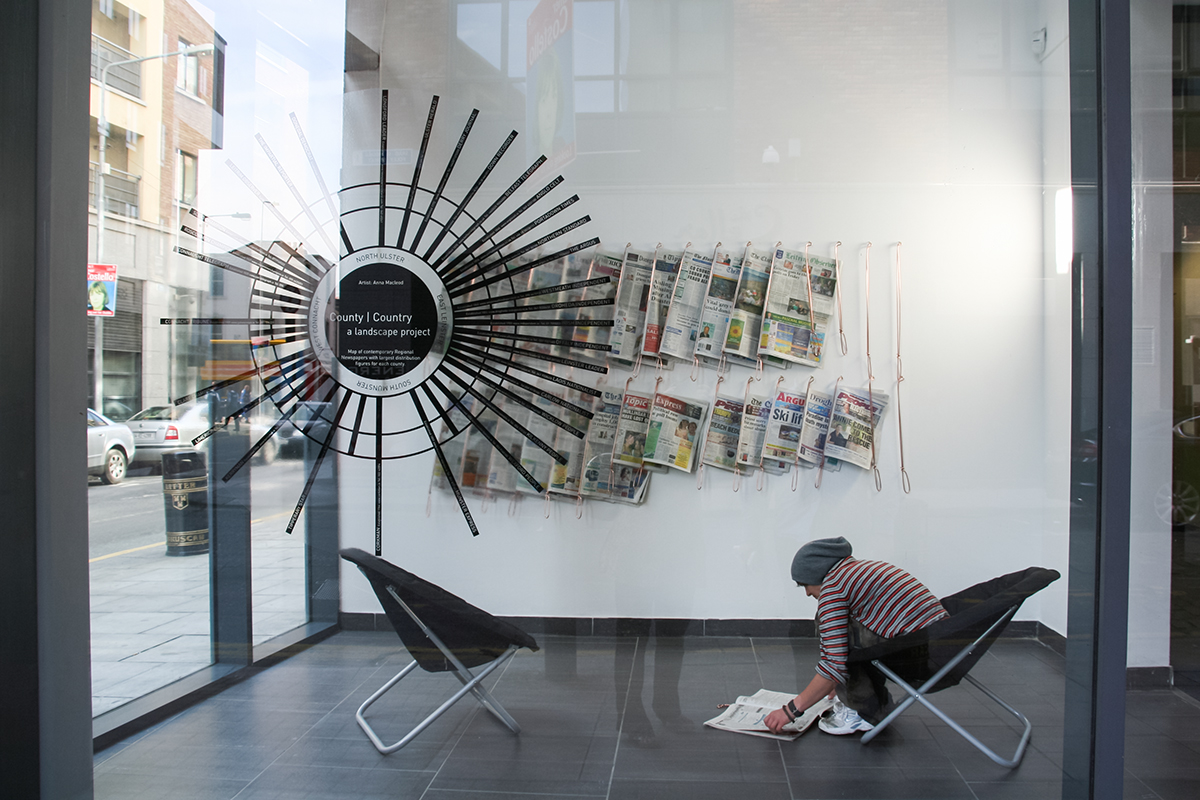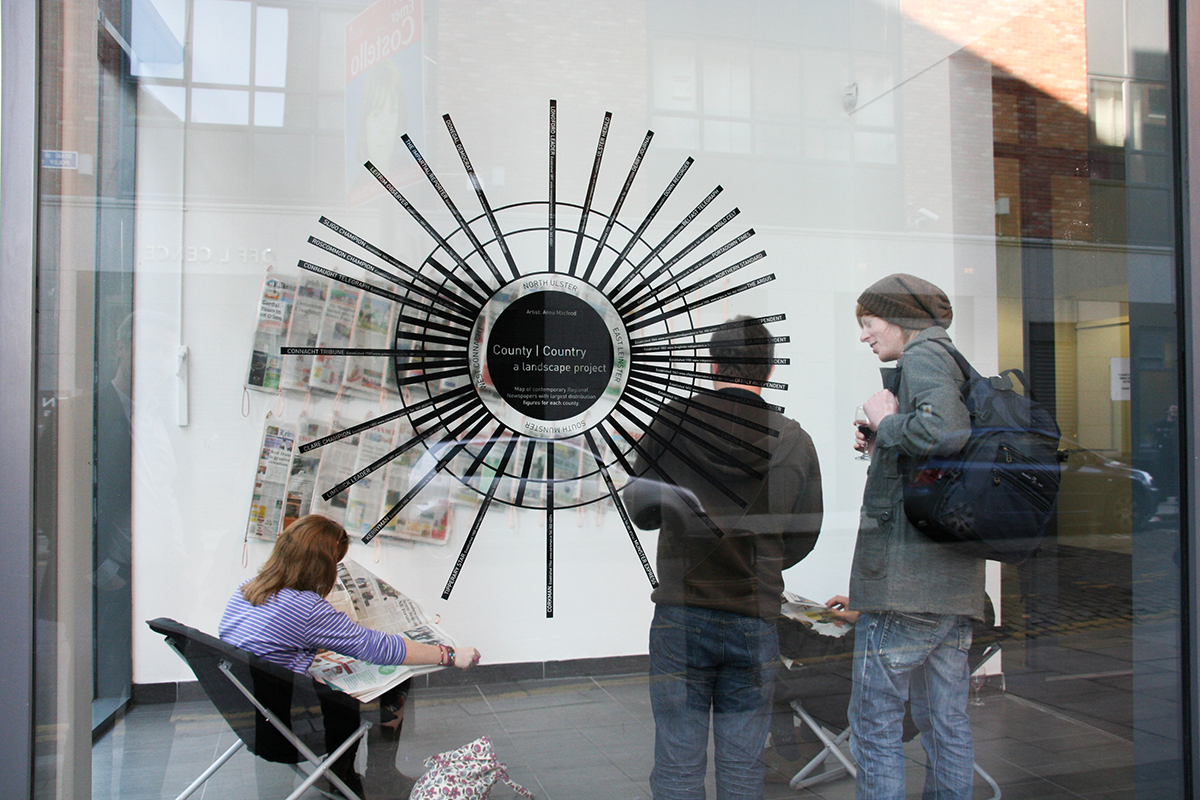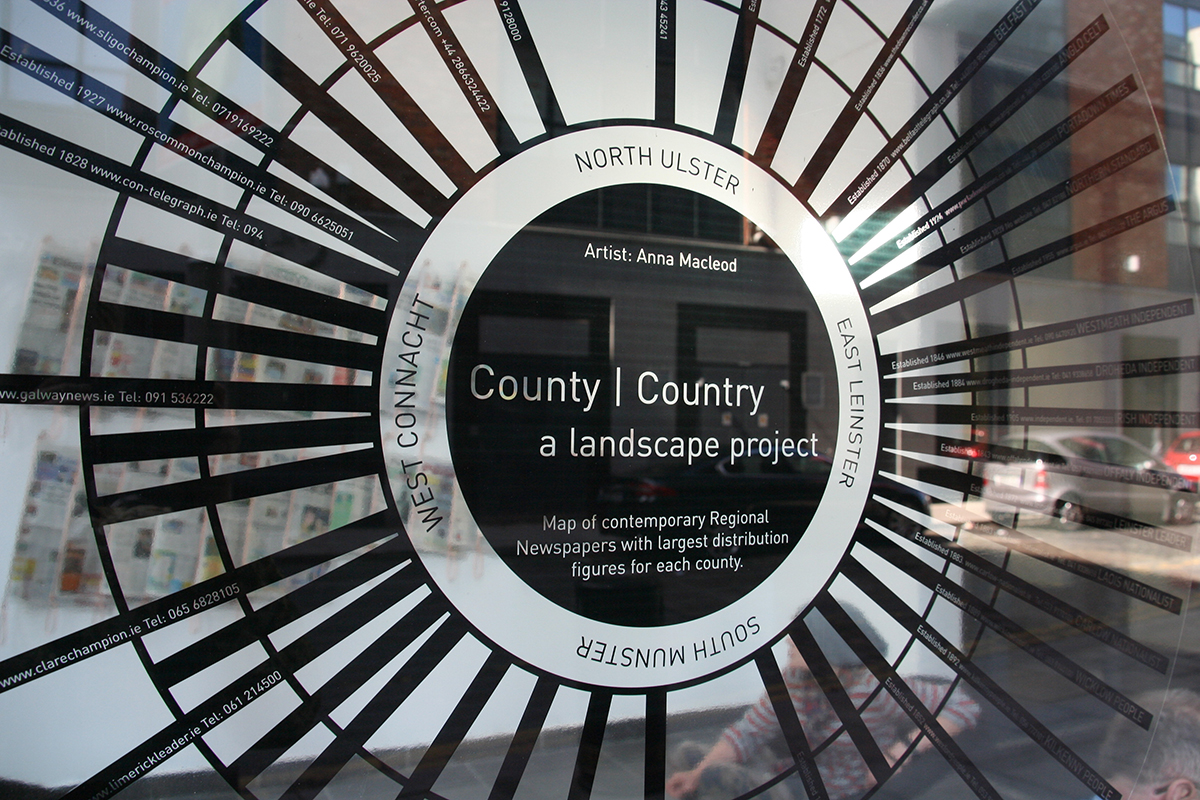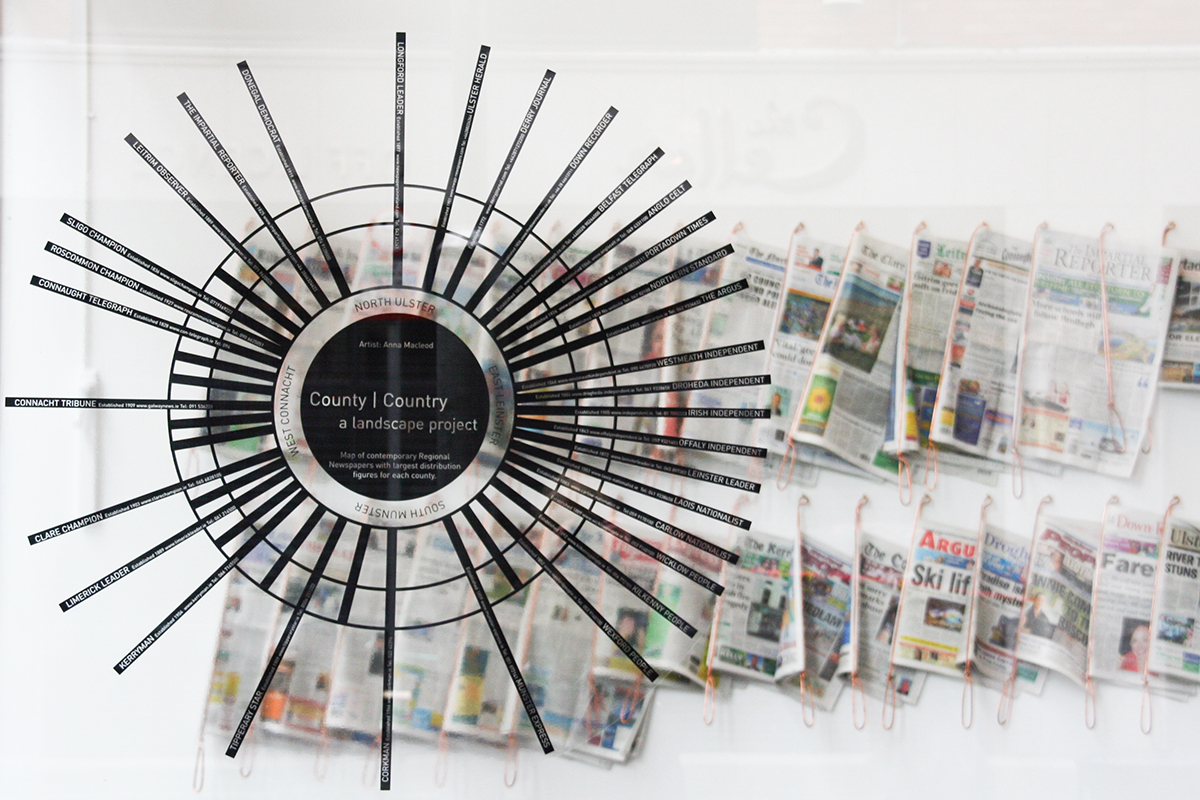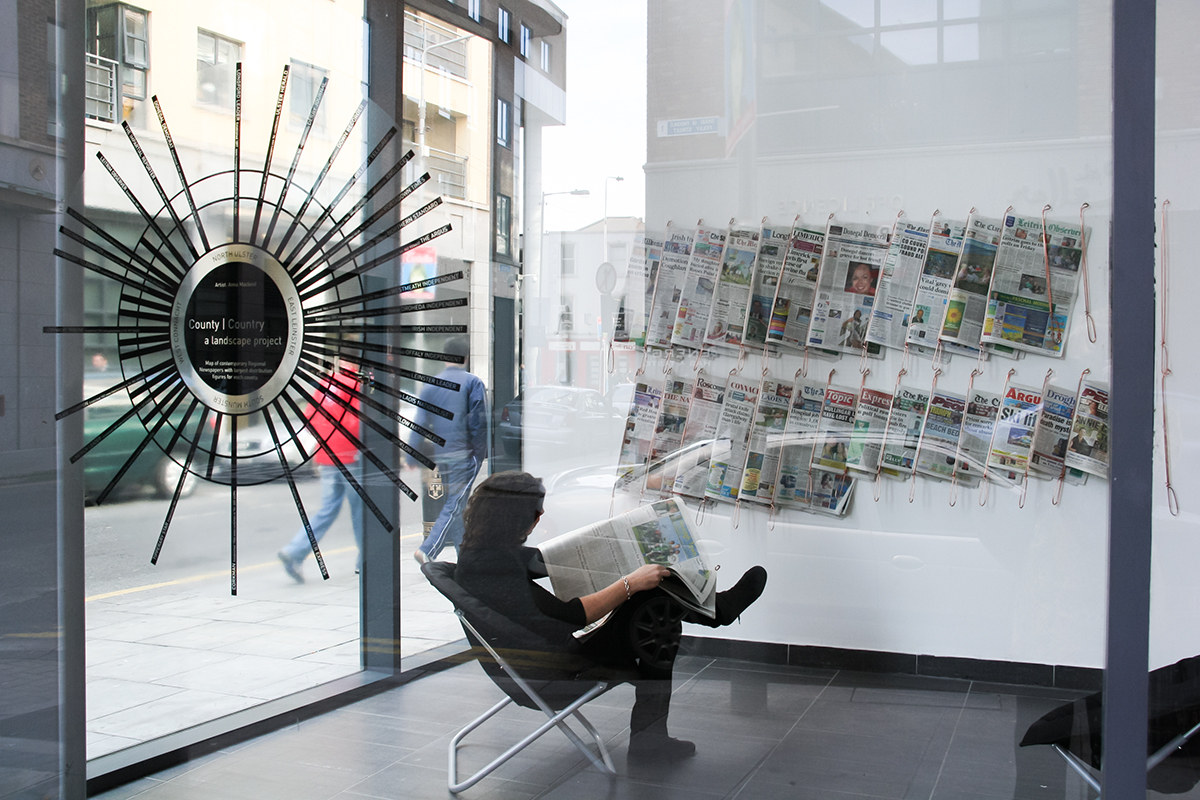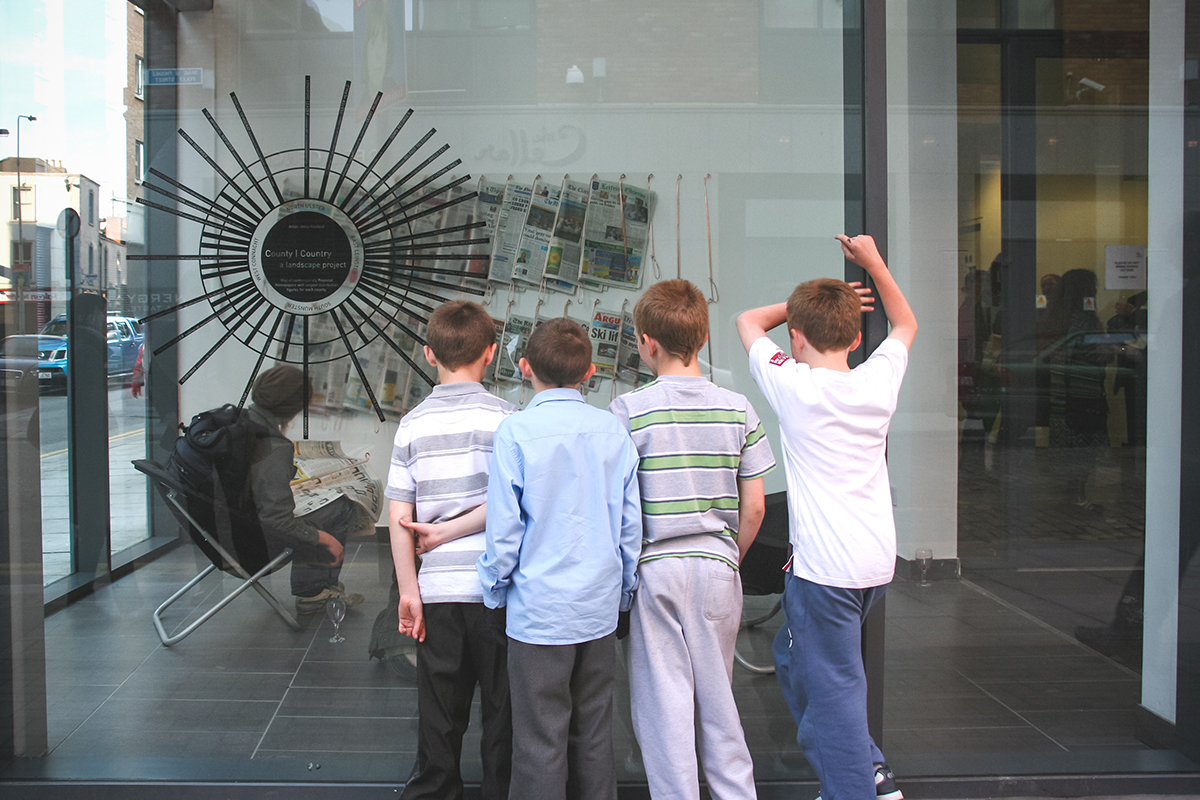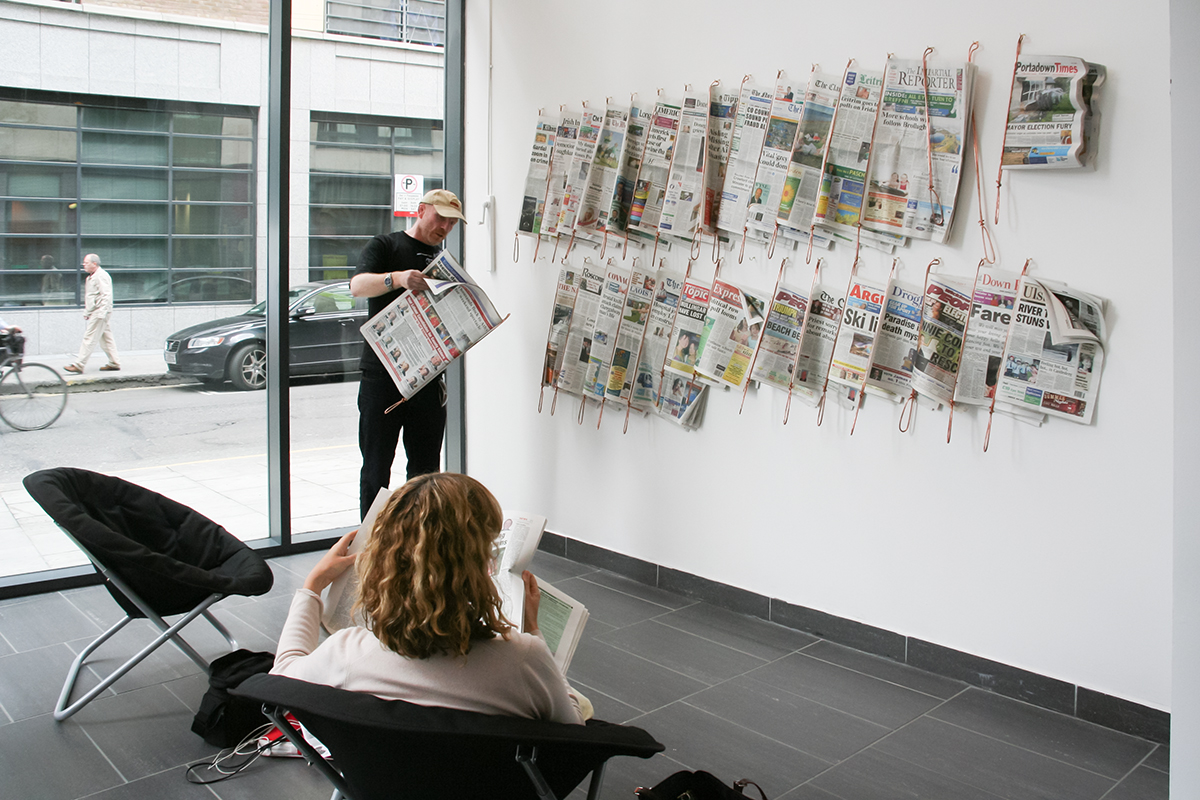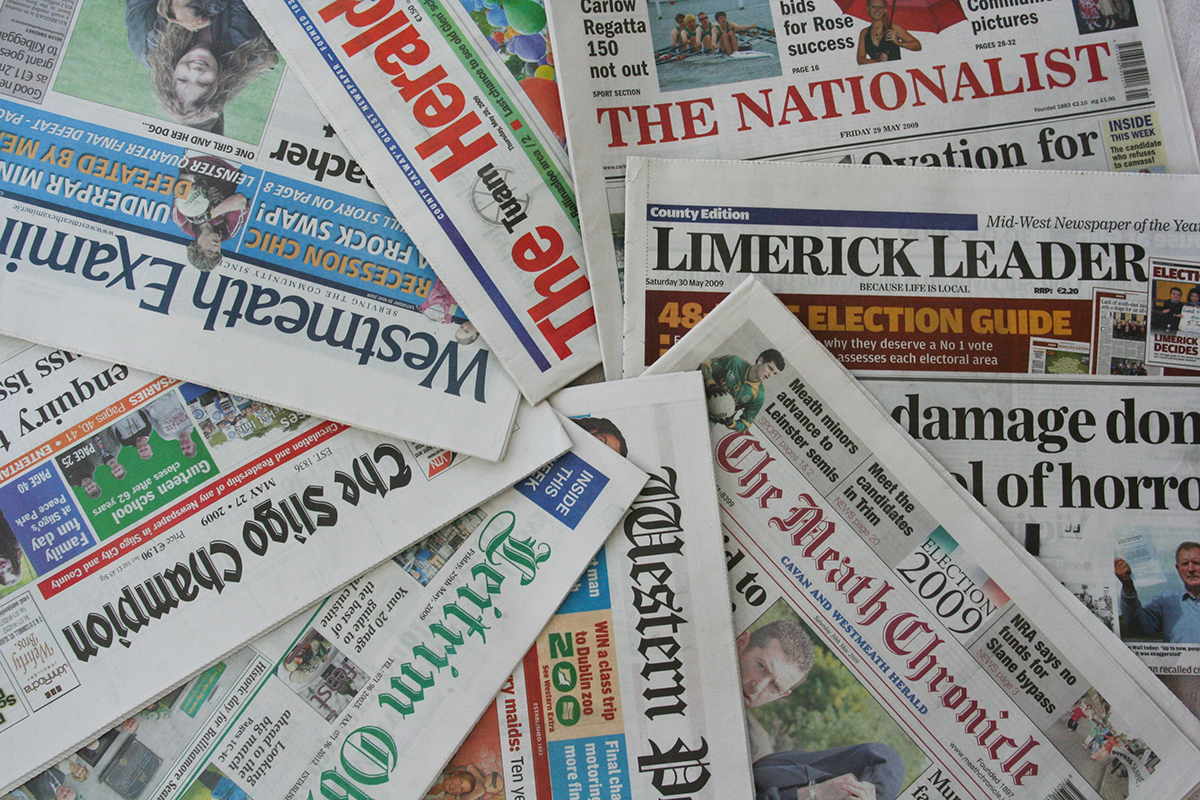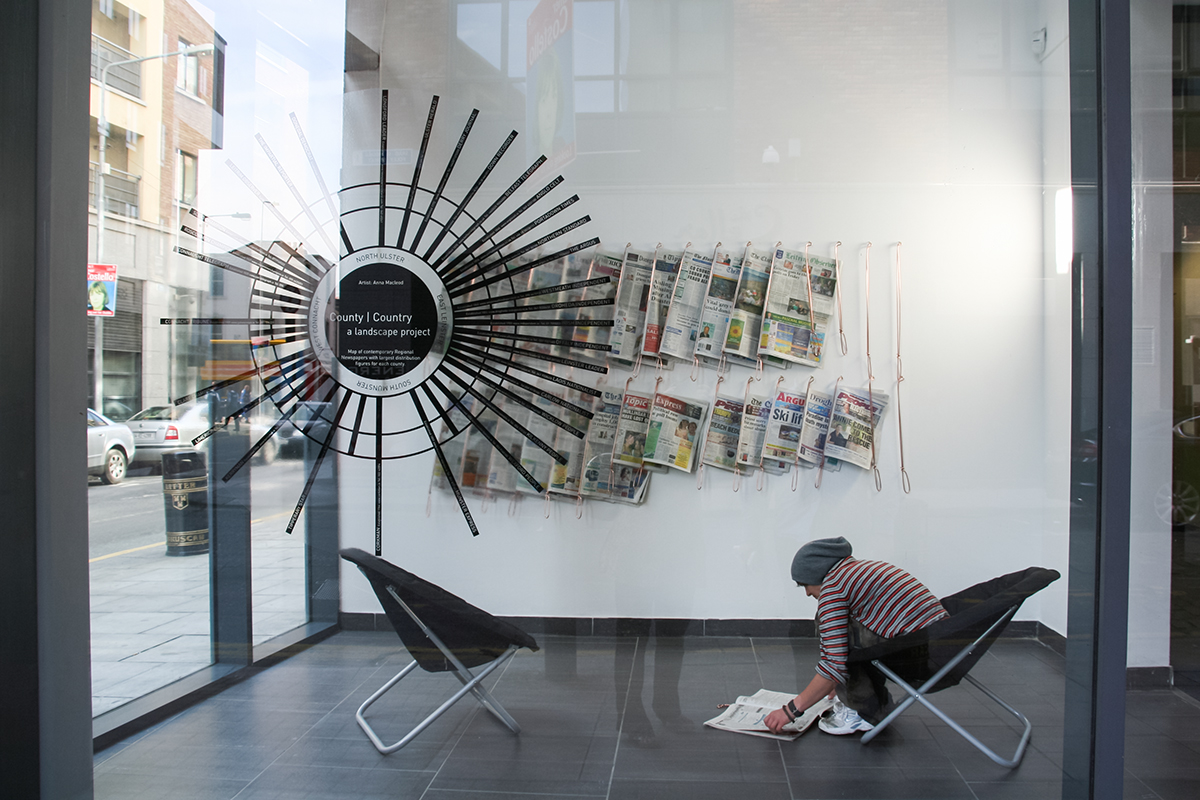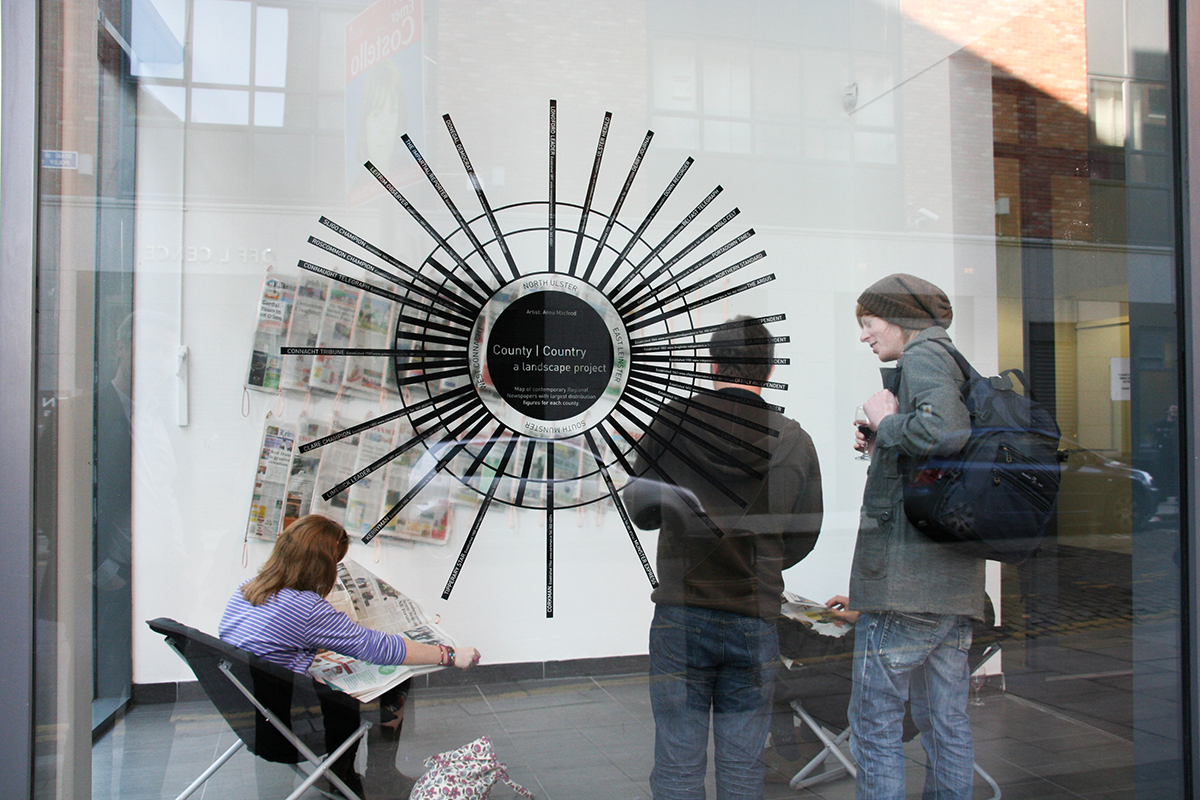 County Country a landscape project
2009
Public Gesture: An Exploration of Practice-Led Research
MAVIS, IADT & Dutch Art Institute, ArtEZ Institute of the Arts.
The Lab, Foley Street, Dublin.
'alter–native' 09 in Boyle, Co Roscommon. Part of Boyle Arts Festival 09.
'Because life is local' Limerick Leader byline
County Country is a landscape project articulated as a temporary reading room where the public can access an archive of papers from the 32 counties in Ireland collected during the week of the 5th June 2009. Functioning as cultural and historical artifacts, regional newspapers invite a multiplicity of readings to how a country is linked to contemporary concerns.