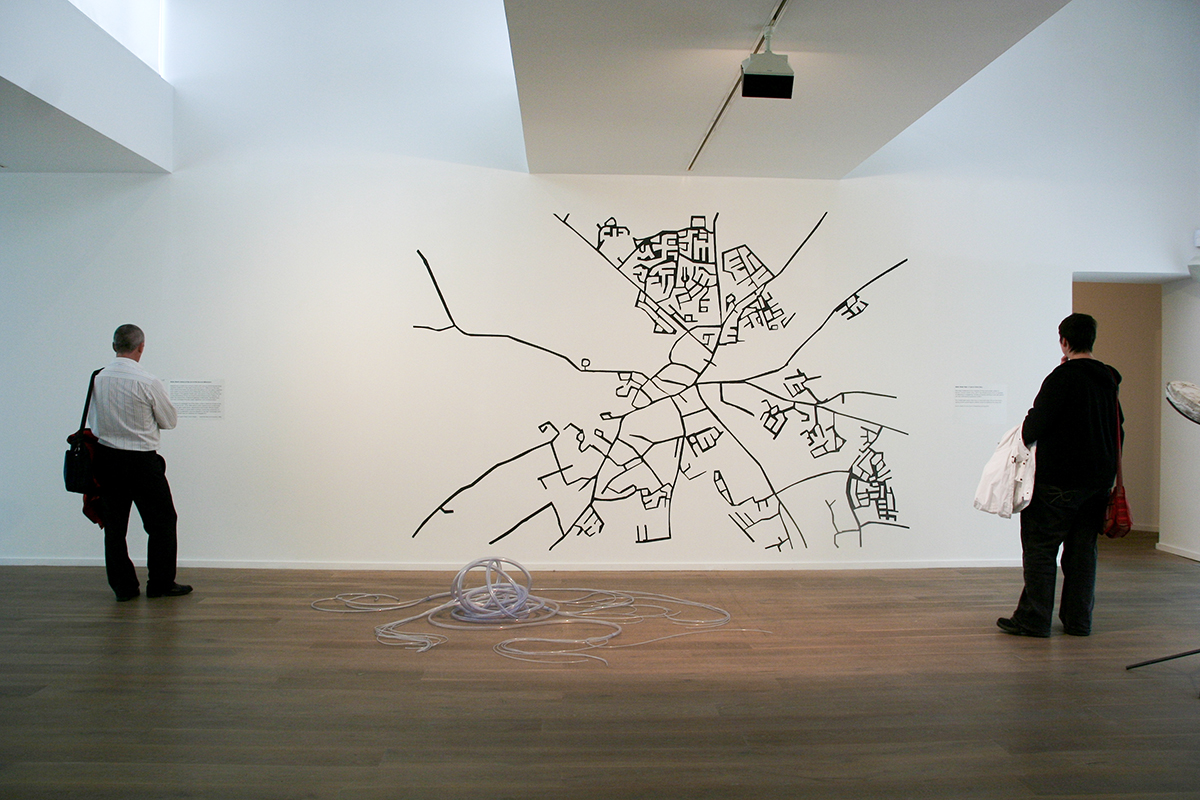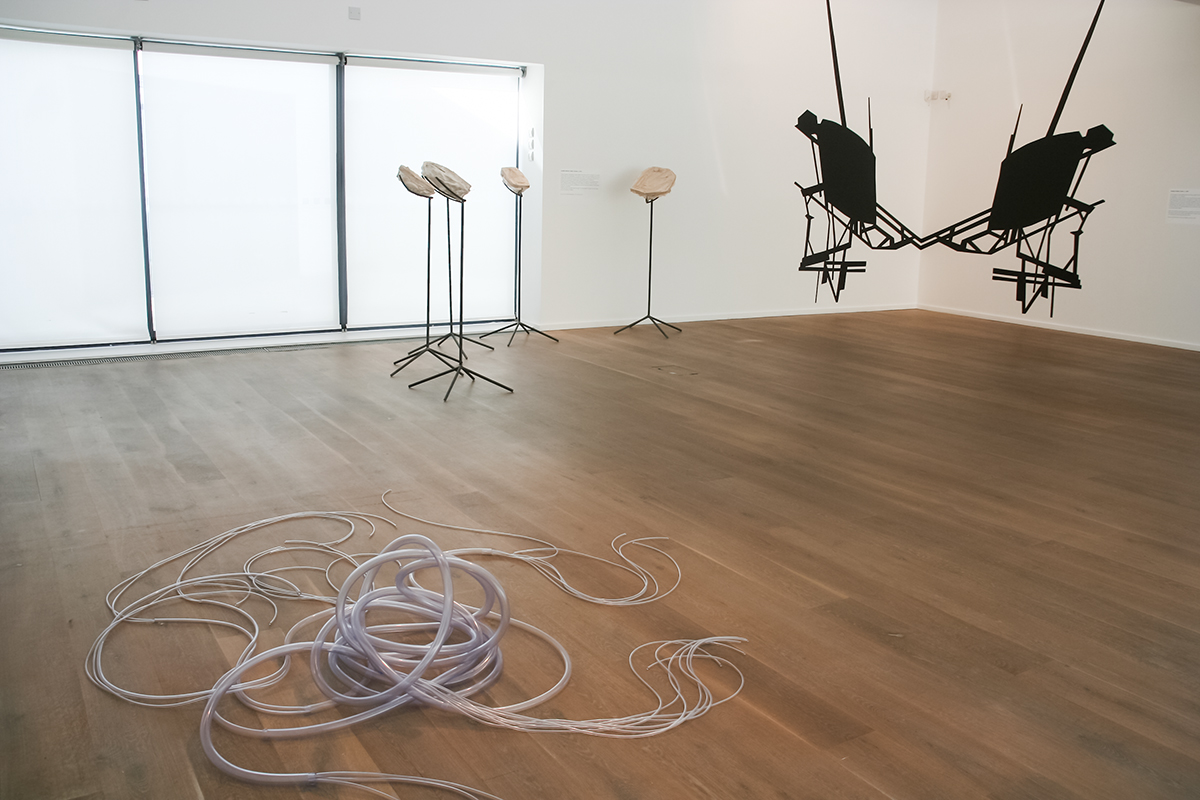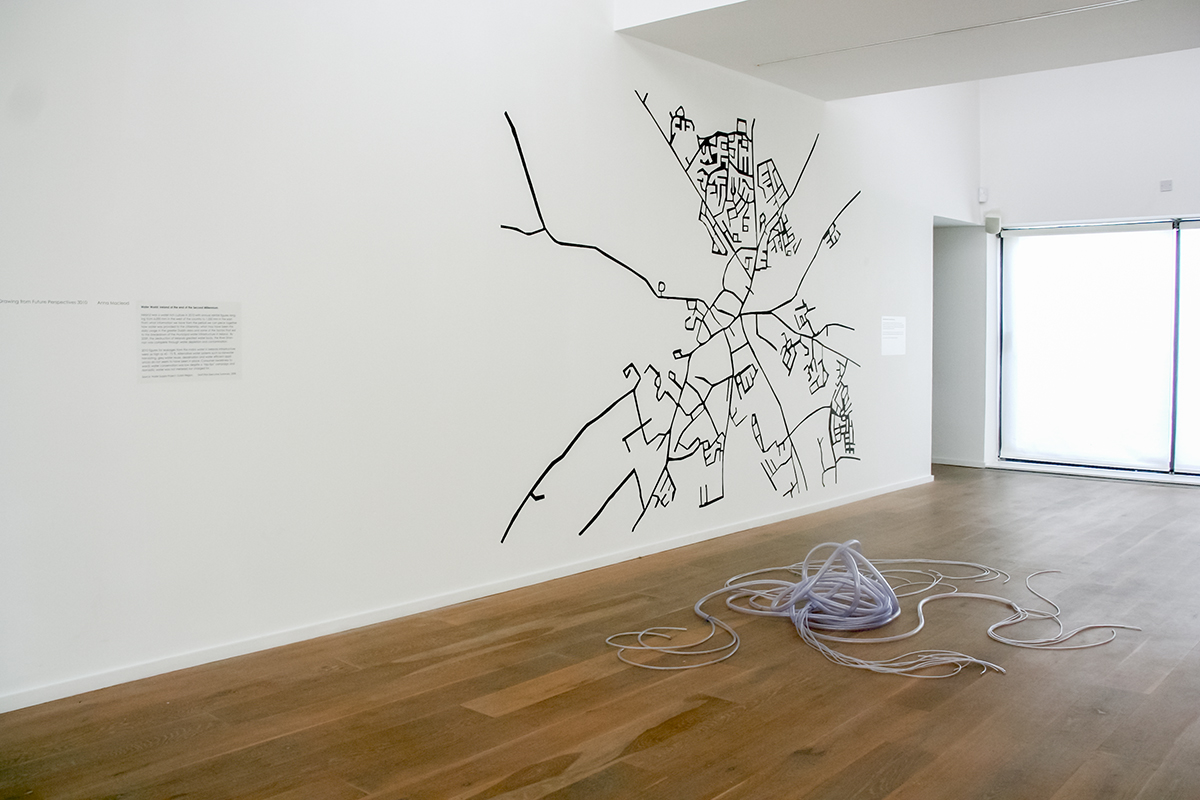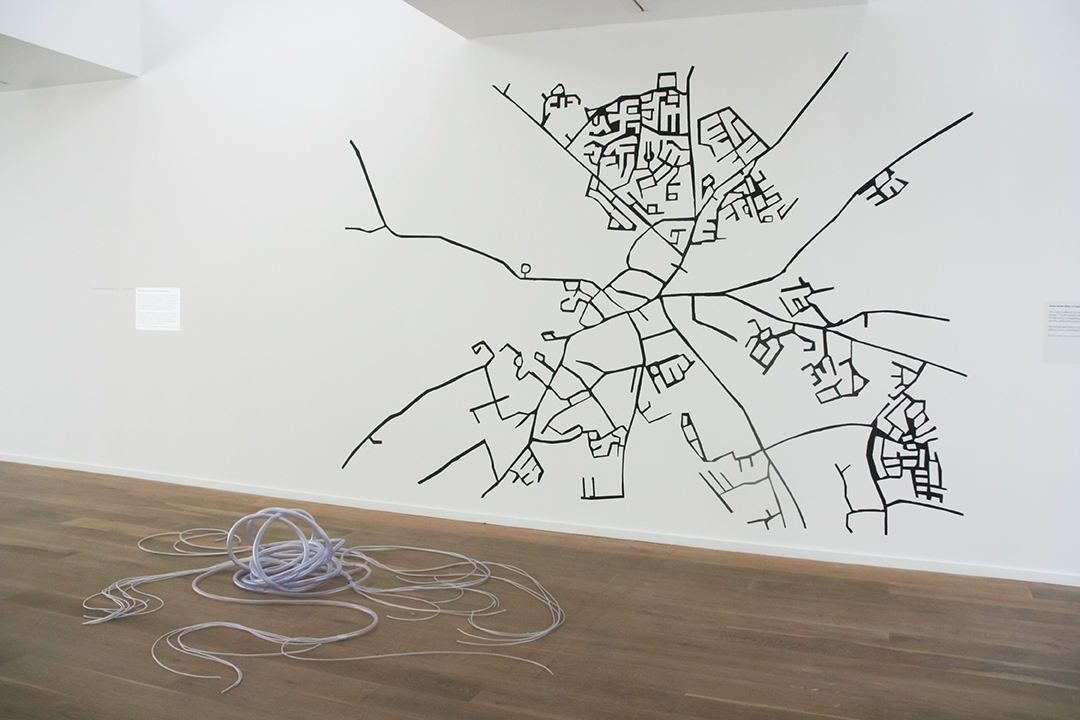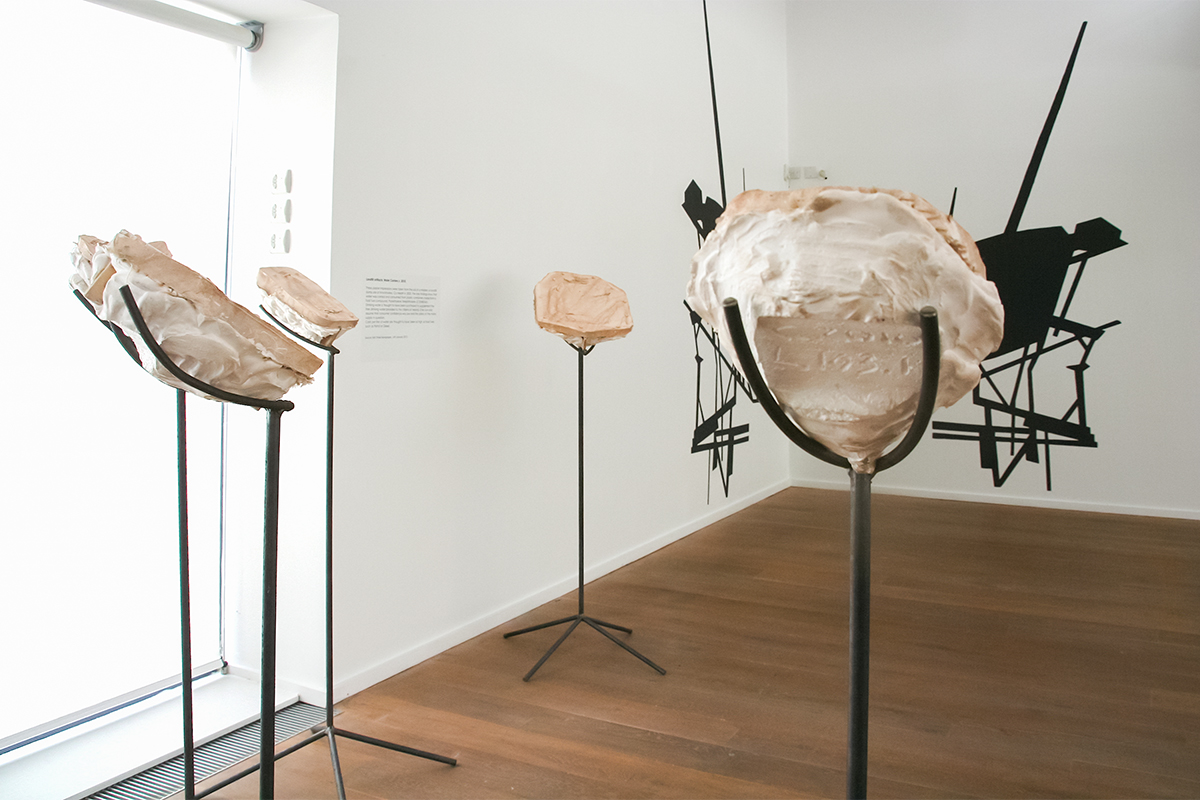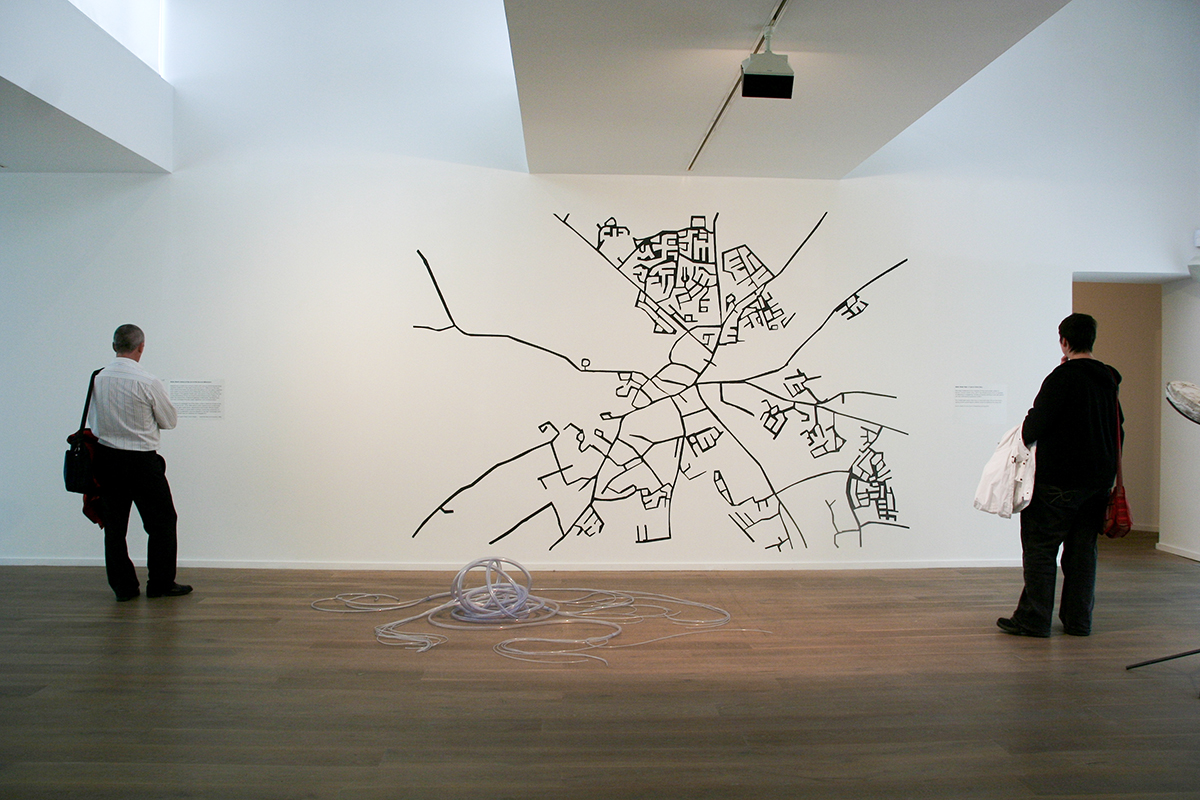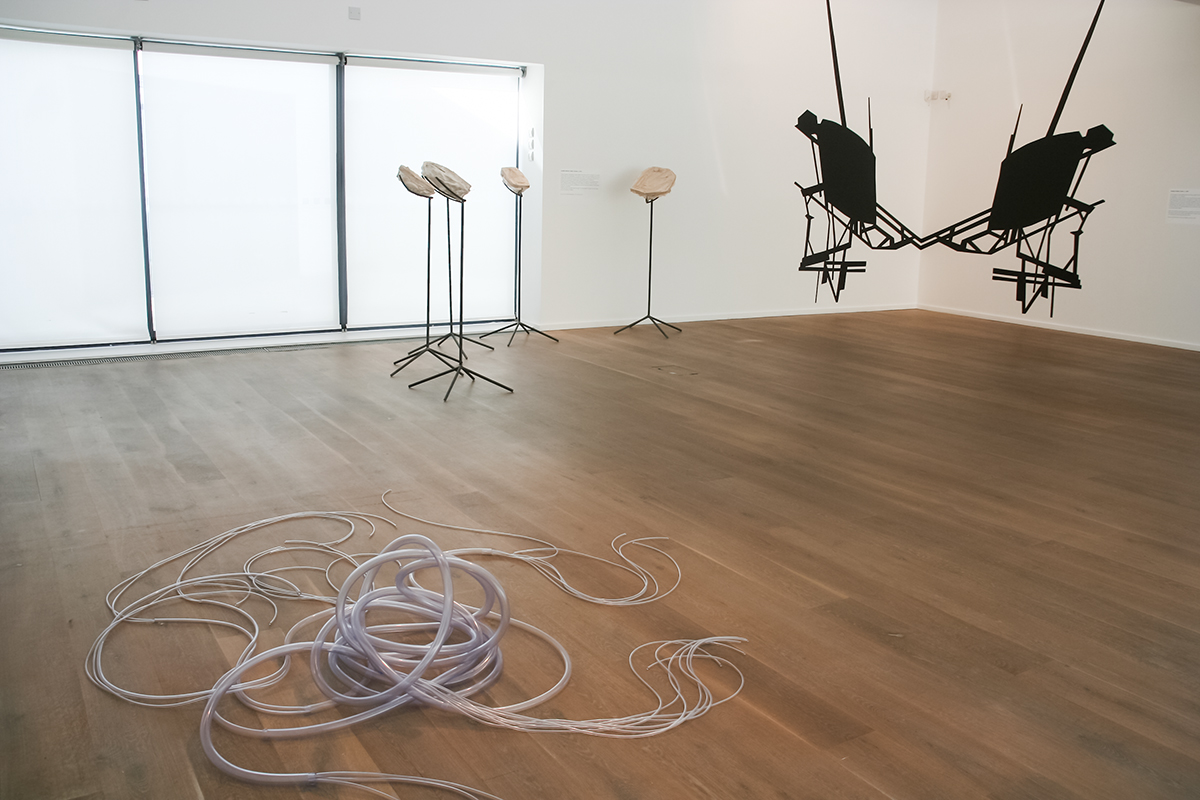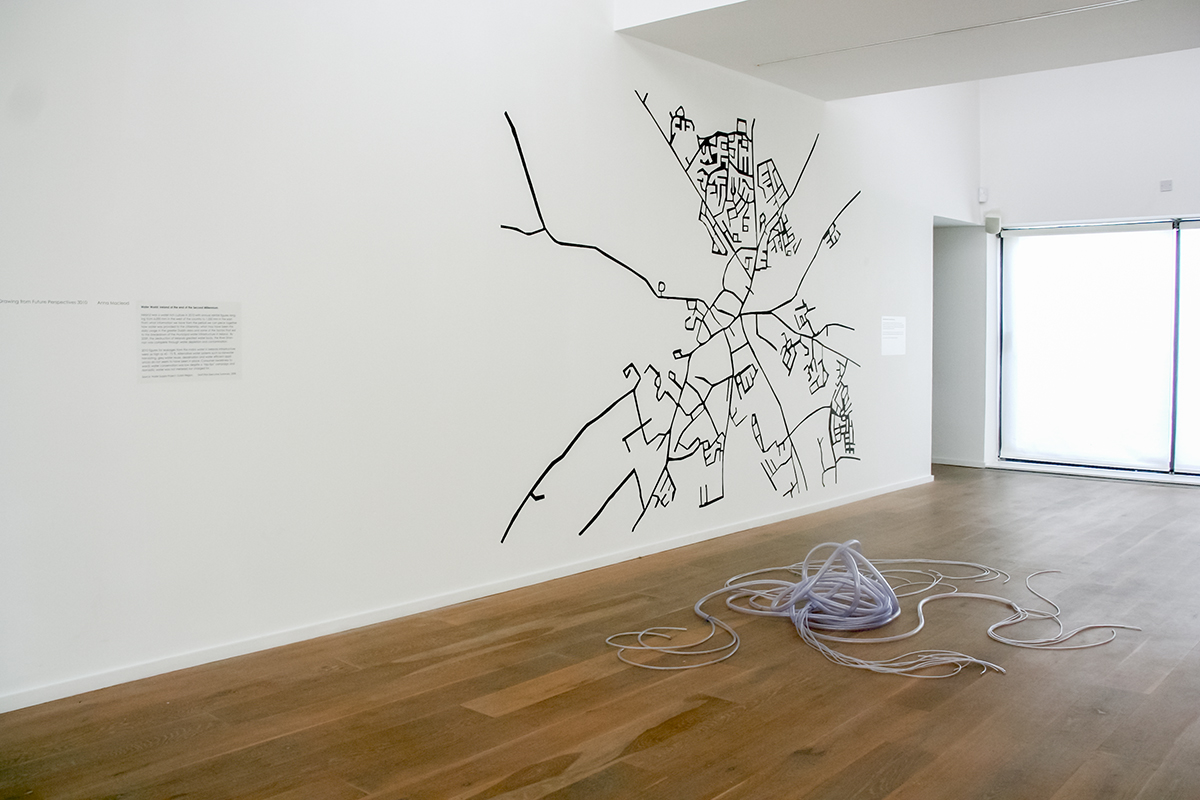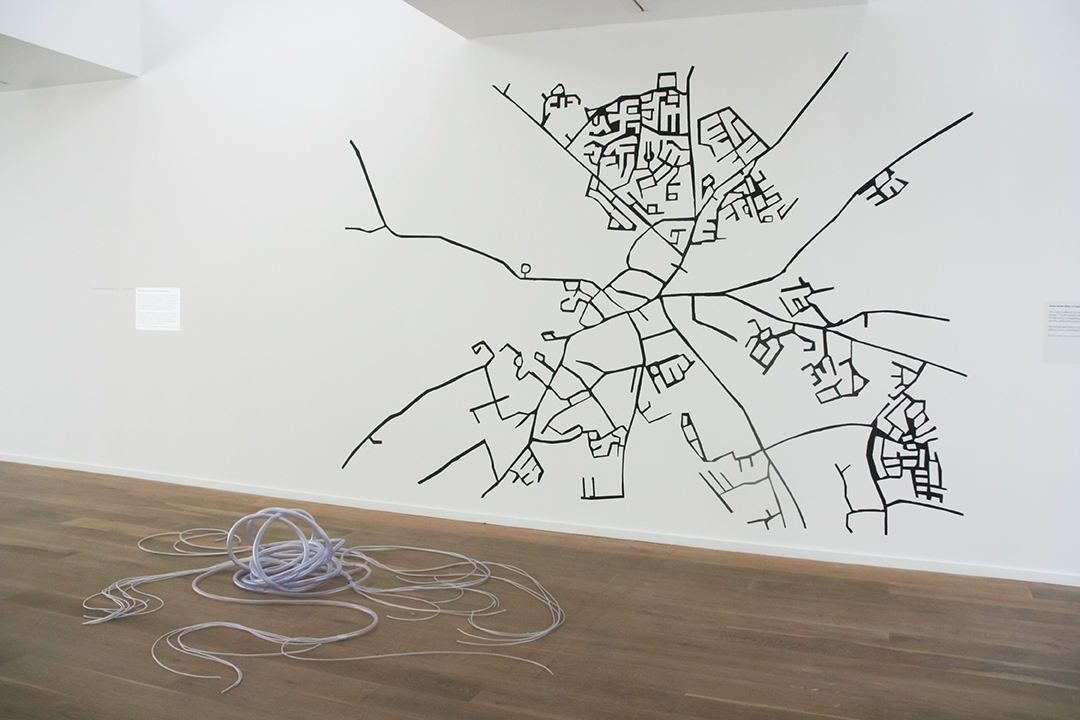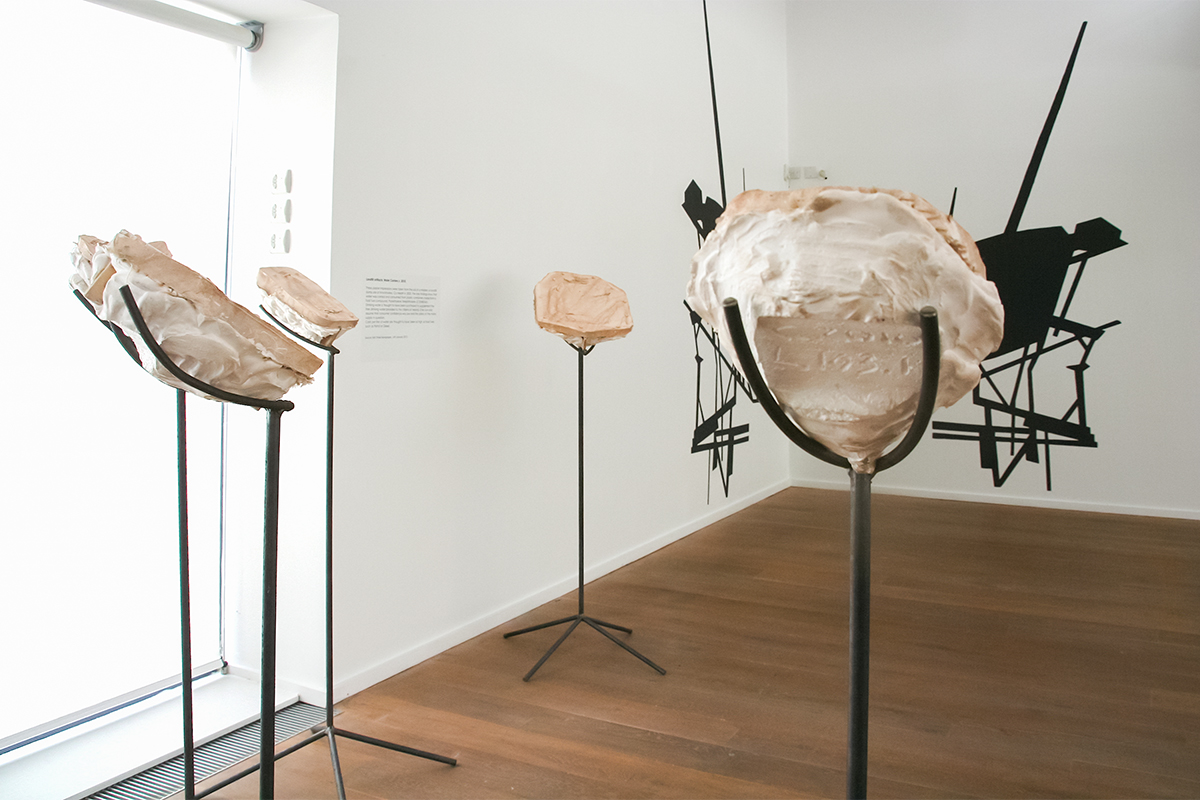 Drawing from Future Perspectives 3010
2010

Wall drawings, vinyl signage, sculptural objects, casting plaster and mild steel. Various dimensions.
Lost and Found, Group exhibition, Solstice Arts Centre, Navan, Ireland. Curated by Brian Fay.
Drawing from Future Perspectives 3010 is an installation of wall drawings and small sculptural forms that explore Navan town through the hidden complexity of the water network that supports the infrastructure of the town in 2010. The installation is presented as a playful conjecture on how future archaeologists may view and present our current attitudes towards water provision and consumption. Combining fact with assumption and fiction, the mock museum display attempts to piece together how a water rich culture may have coped with an impending crisis of water shortages.
Professor George Eogan, Niall de Buitléar, Fiona Hallinan, Anna Macleod and Sabina MacMahon.