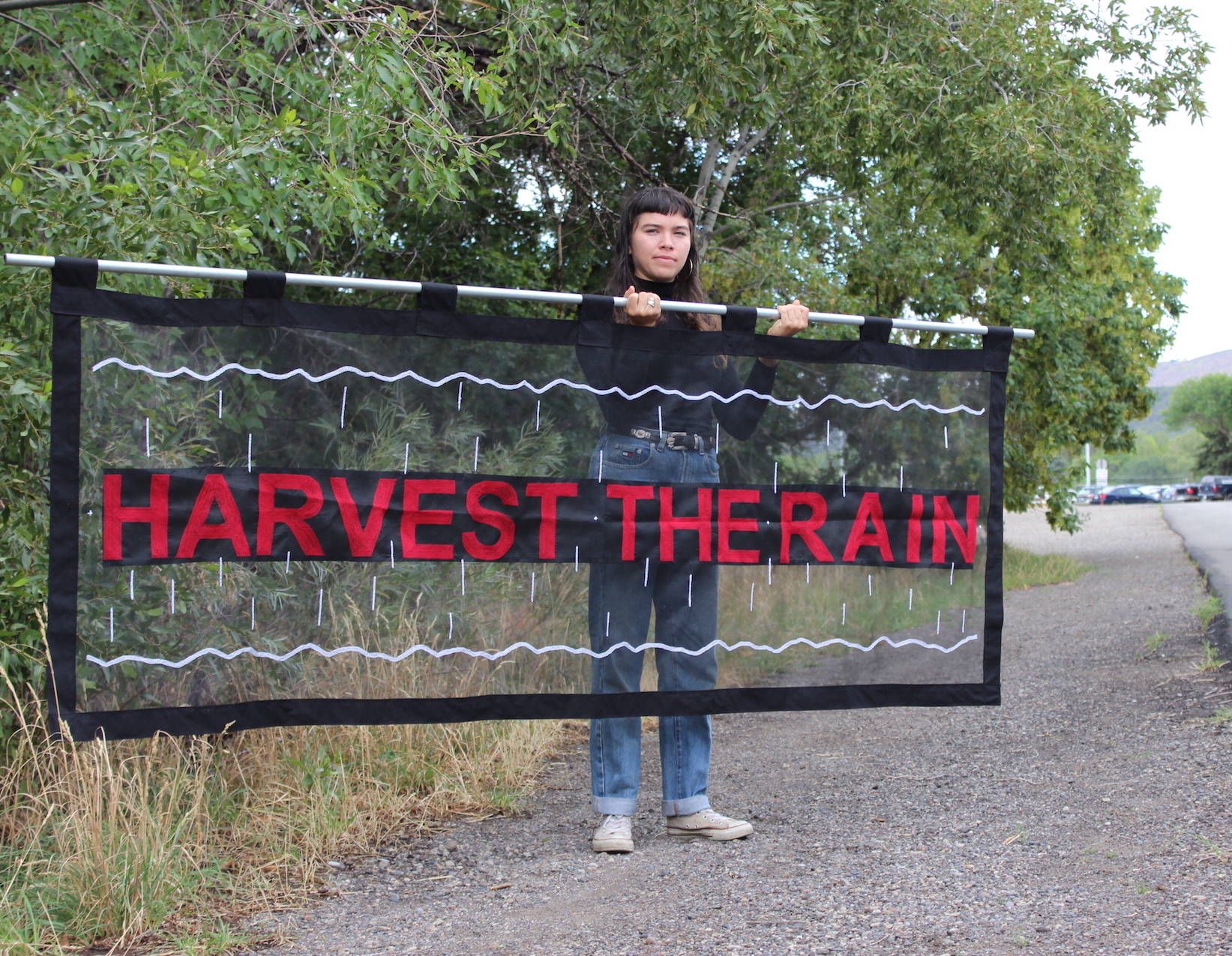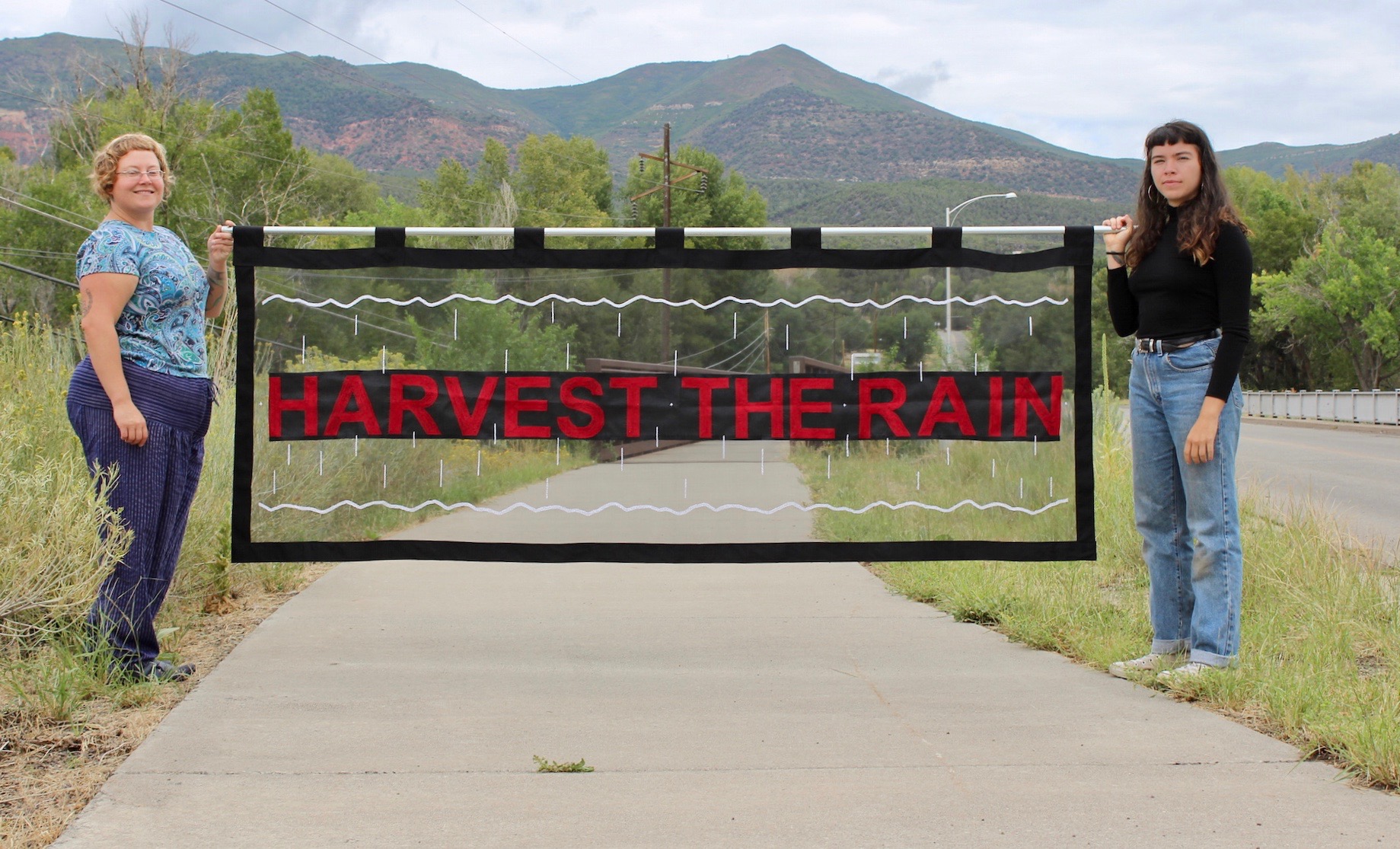 Harvest The Rain
Inspired: Art at Work Project, Symposium & Residency
Elsewhere Studios, Paonia, Delta County, Colorado. USA. July – August 2018

'Harvest The Rain'Mural proposal / portable sculpture. Hand embroidered mosquito netting, cotton thread, cotton fabric, galvanised steel rod. 244 x 109 cm.
'Harvest the Rain' banner sculpture and mural proposal was developed through conversations with Paonia community members from the coal mining and farming communities to celebrate the new Colorado state law, House Bill 1005 (2016) that allows householders to harvest and store, 110 gallons of rain water per household. Previously it was illegal to harvest rainwater in Colorado and although the law has been in place for over two years few people are aware of the change to the previous ban on rain water harvesting.
The banner is intended to be used at Paonia high school events and by the Environmental Science department as a teaching tool to develop new and innovative ways to utilise rain water harvesting techniques in domestic, municipal and agricultural environments.
Designed in red and black, Paonia high school colours, the sculpture is a gift to the school and will be utilised as a teaching tool on rainwater harvesting techniques for Paonia High School Environmental Science programme.
The two rainwater harvesting / water conservation mural proposals for public walls on Grand Avenue, will be presented for planning permission to Paonia City Council in the spring session 2019.
With many thanks to the sculpture bearers: Deirdre Morrison & Carolina Porras.
Photos: Anna Macleod.
Link: Elsewhere Studios