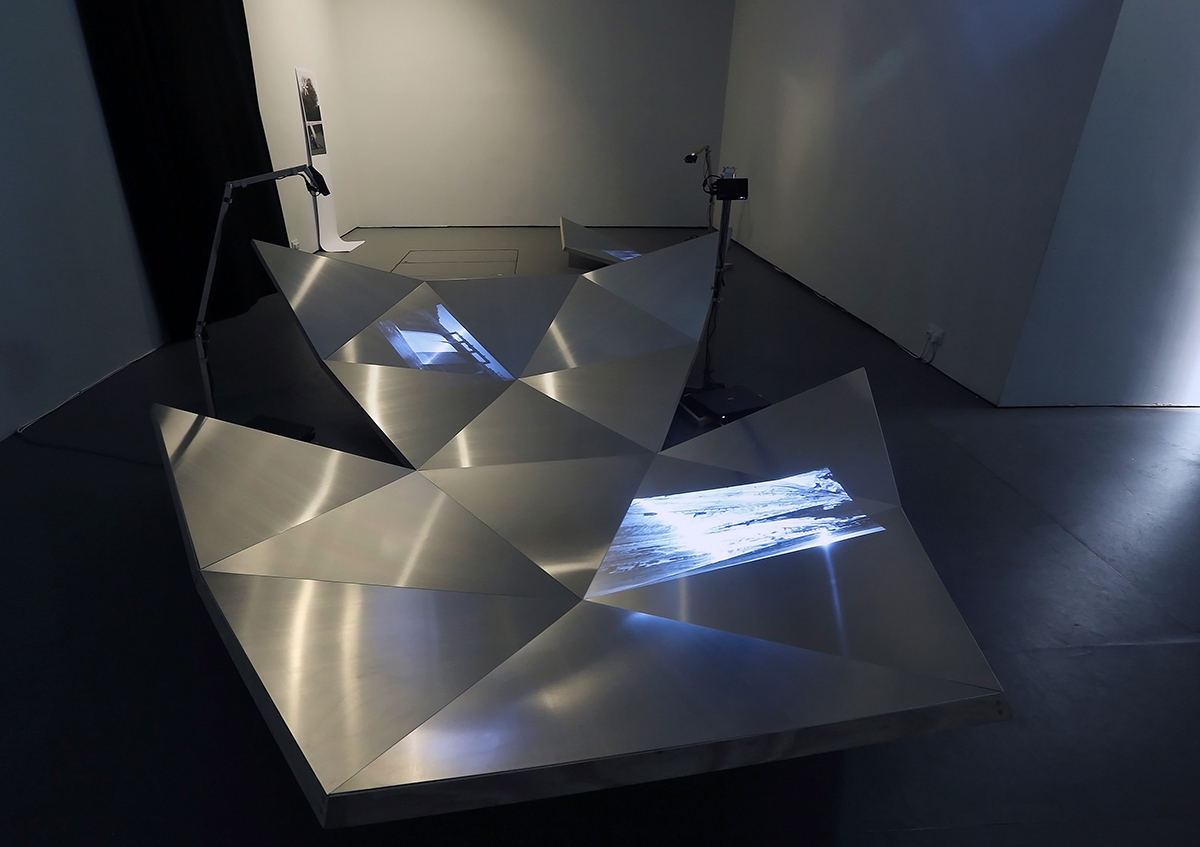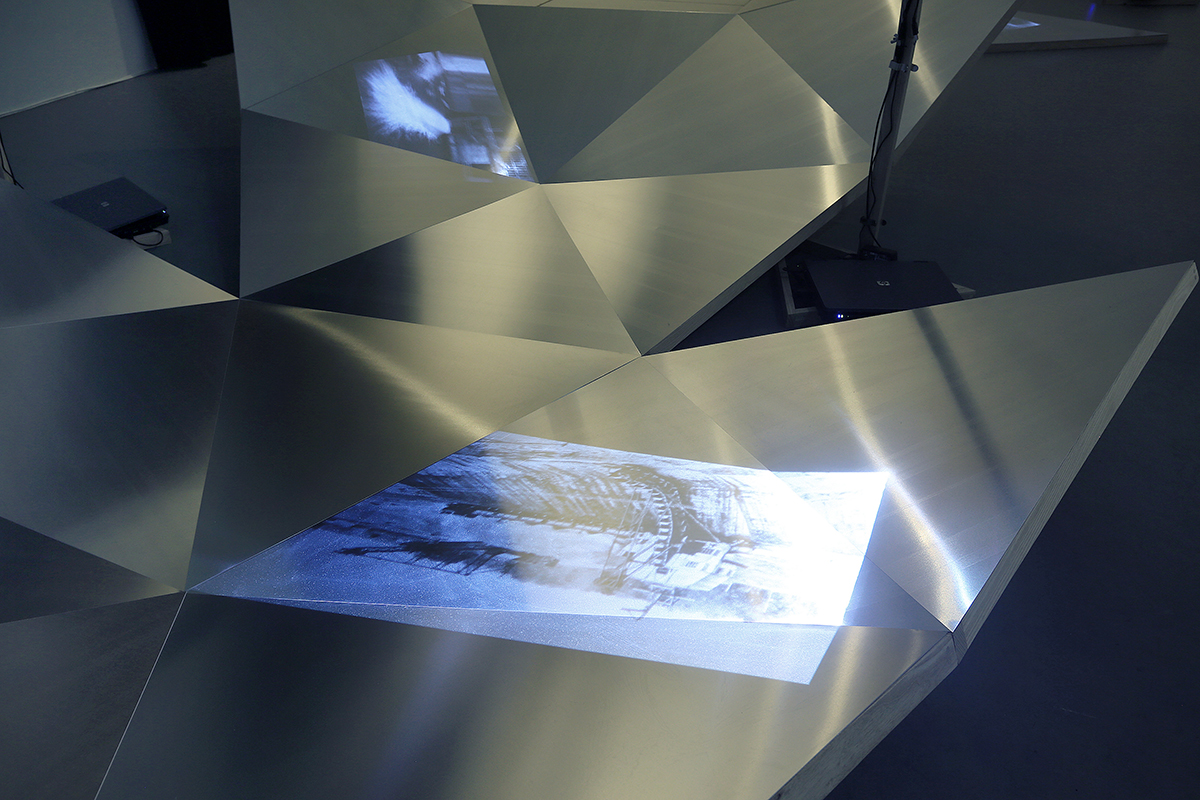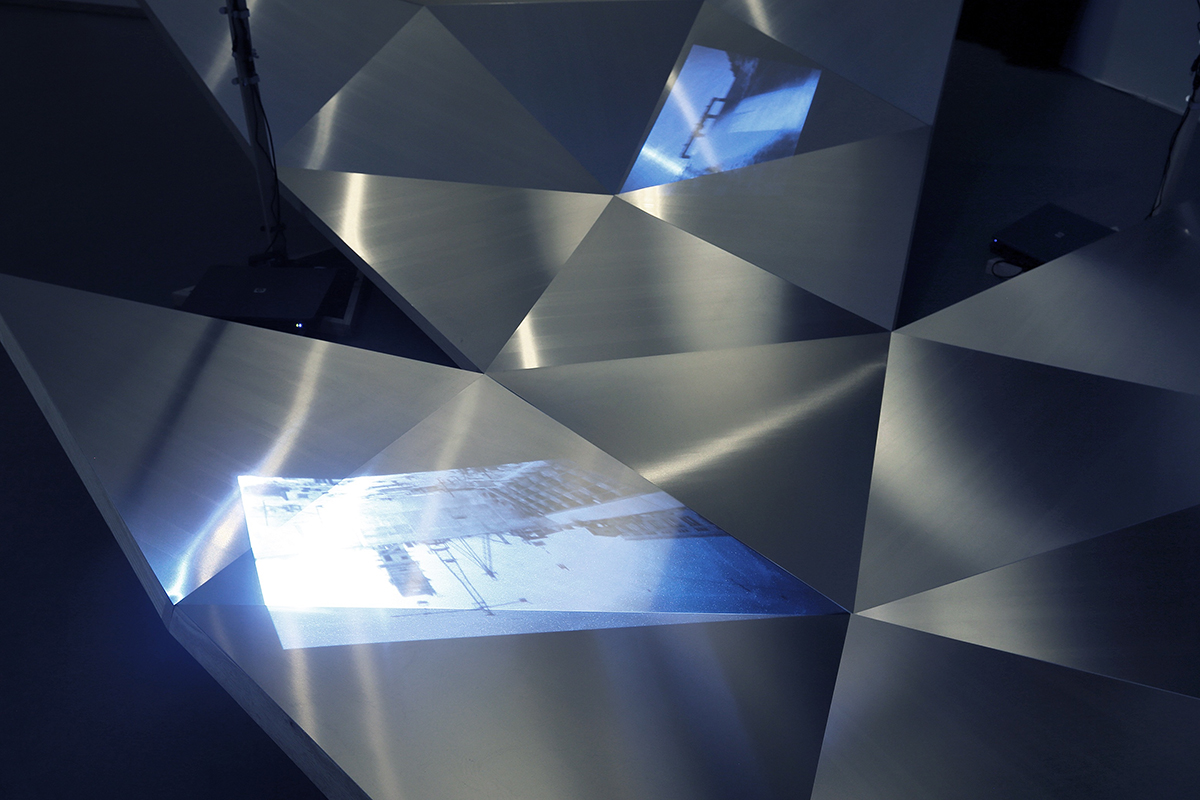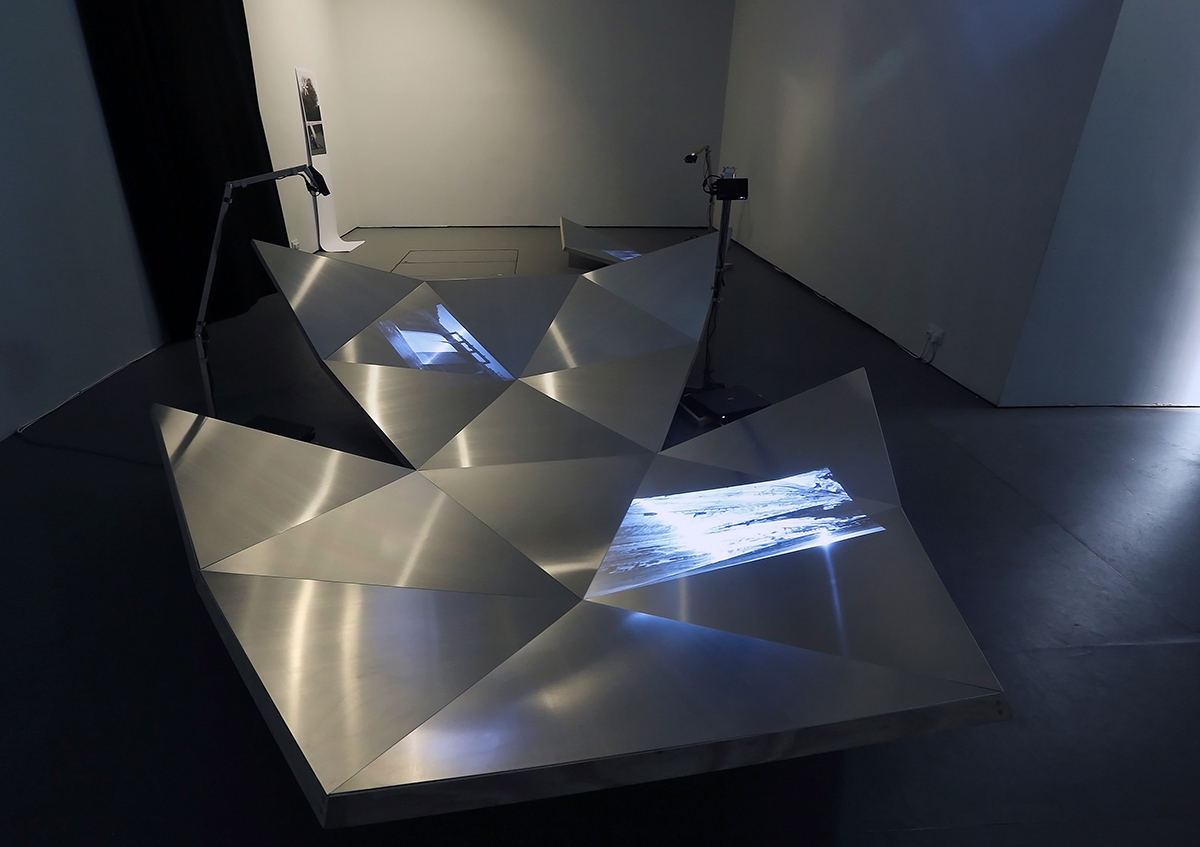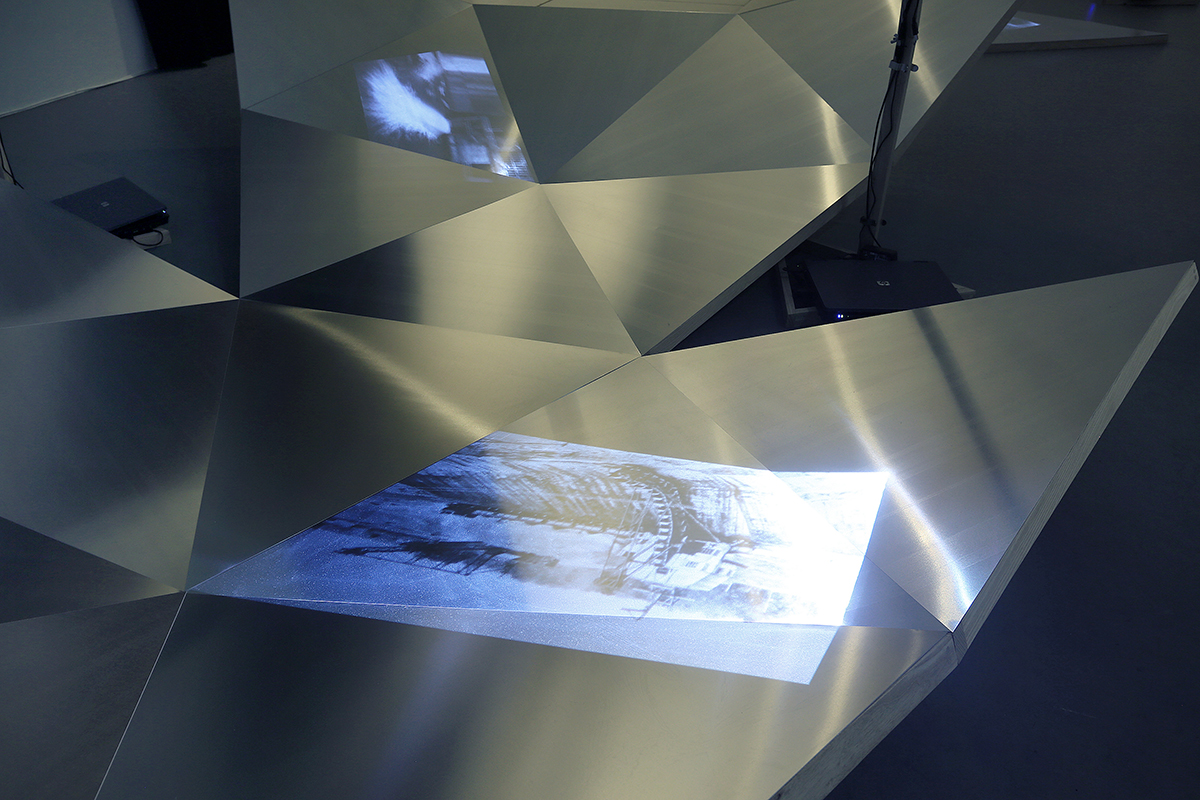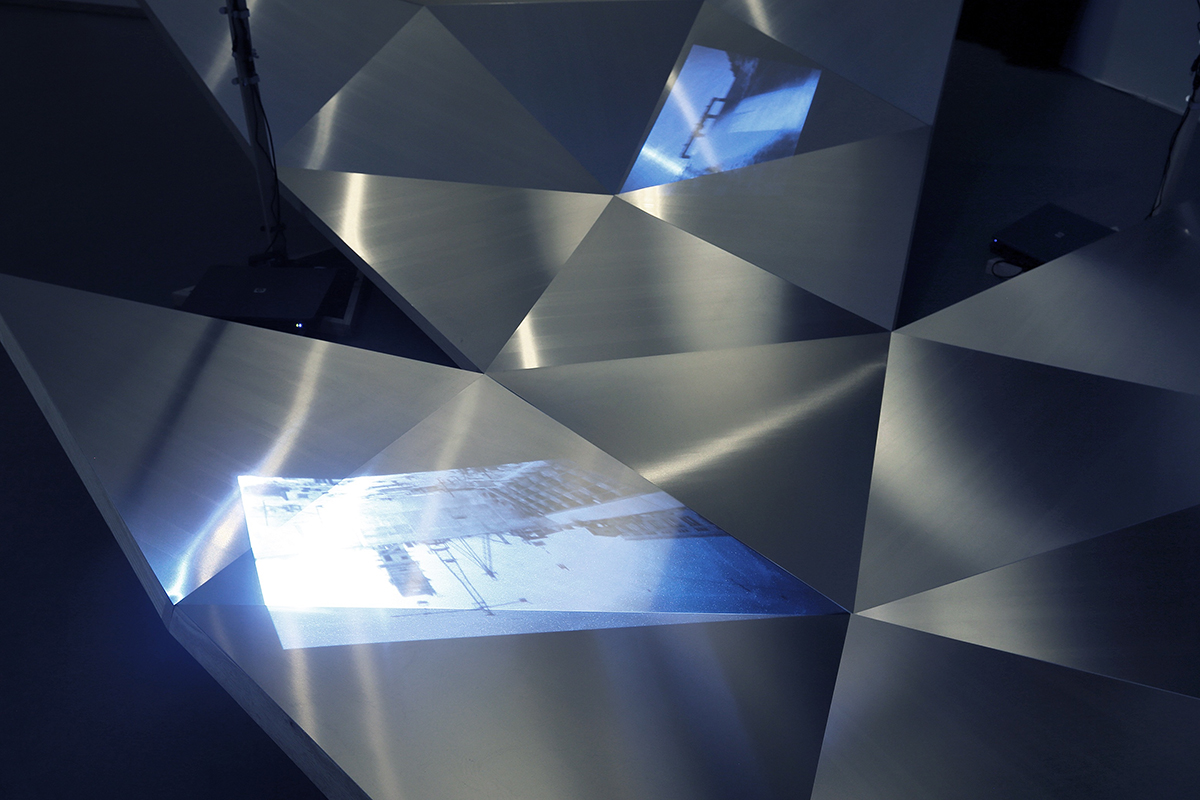 Lonraím Ní Loiscim: I Shine Not Burn
An artwork for: UPENDING – An Exhibition of Enquiries. Curated by Helen Carey
Limerick City Gallery of Art, Ireland. 10th October – 23rd December 2013.
New work by artists Kennedy Browne, Anthony Haughey, Anna Macleod, Augustine O'Donoghue, Susan Thomson and Bryonie Reid.
Solar panel 125W / 12V DC + Wind Turbine 50W / 12V DC>Charge Controller > dump >Battery 12V DC >Inverter 230V AC > 3 LED projectors.
In 1925 the almost bankrupt Cumann na nGaedheal government pledged one fifth of the national budget, a politically controversial sum of £5.2 million pounds, to the development of a major project to harness the power of the Shannon River at Ardnacrusha, Co Claire and electrify the country through a national grid.
Lonraím Ní Loiscim : I Shine Not Burn was developed through research into the planning, building and subsequent publicity of the 1925 – 29 hydroelectric project known as The Shannon Scheme. Designed and built as a partnership between Irish engineers and Siemens-Schuckert, Berlin, The Shannon Scheme was considered a major economic and political success for the government, a benchmark of technological progress and a cultural icon of the emerging Irish Free State expressing huge optimism for the liberating potential of technology.
The iconography used for the promotion of this technological marvel that was to bring electrification to the country created an ideological re-visioning of Irish identity as modern and self-sufficient, freed from the yoke of colonialism.
'They have thrown on their shoulders the not easy task of breaking what is in reality an enormous inferiority complex and the Shannon Scheme is one - and probably the most vital - of their methods of doing it.' London Financial Times (quoted in the North Munster Antiquarian Journal 1987)
Lonraím Ní Loiscim : I Shine Not Burn uses solar and wind power to generate electricity to power three installation projectors. The work considers the space of the future through the lens of the past and focuses attention on the gap between available energy resources and growing energy consumption.
In light of a current loss of confidence in the structures and institutions of the state, the architecture of the work focuses attention on a moment in Irish history when risk, technological innovation and natural phenomena created optimism and hope for an illuminated, toil free future.
Thanks to Brendan Delany, Pat Yeates and Gerry Hampson of ESB Archives for the use of archive footage and images of the Shannon Scheme at Ardnacrusha. All sound, edited archive footage and images courtesy of ESB archives. With many thanks to John Keenlysides for the design and engineering of the electrical generation system.