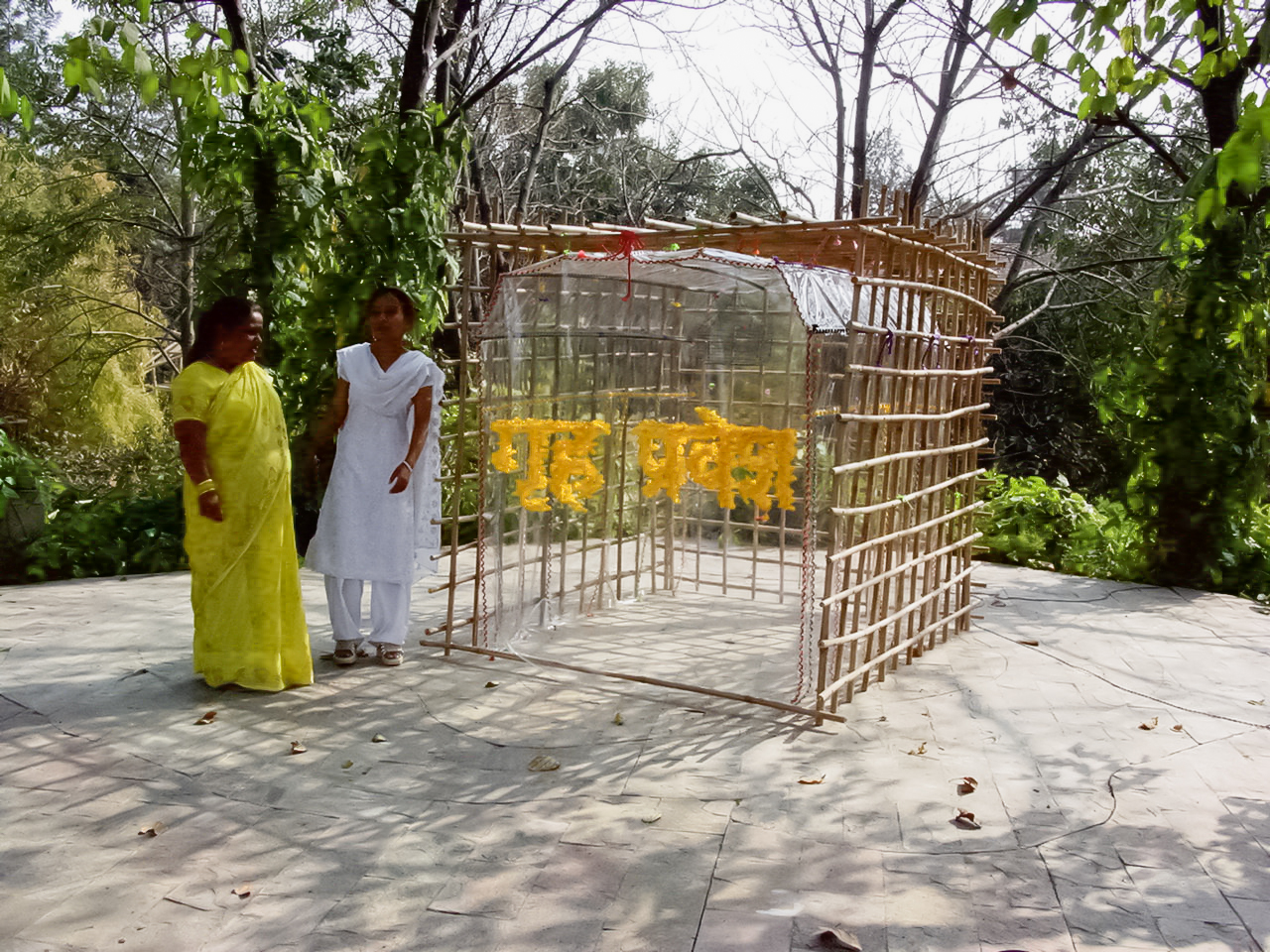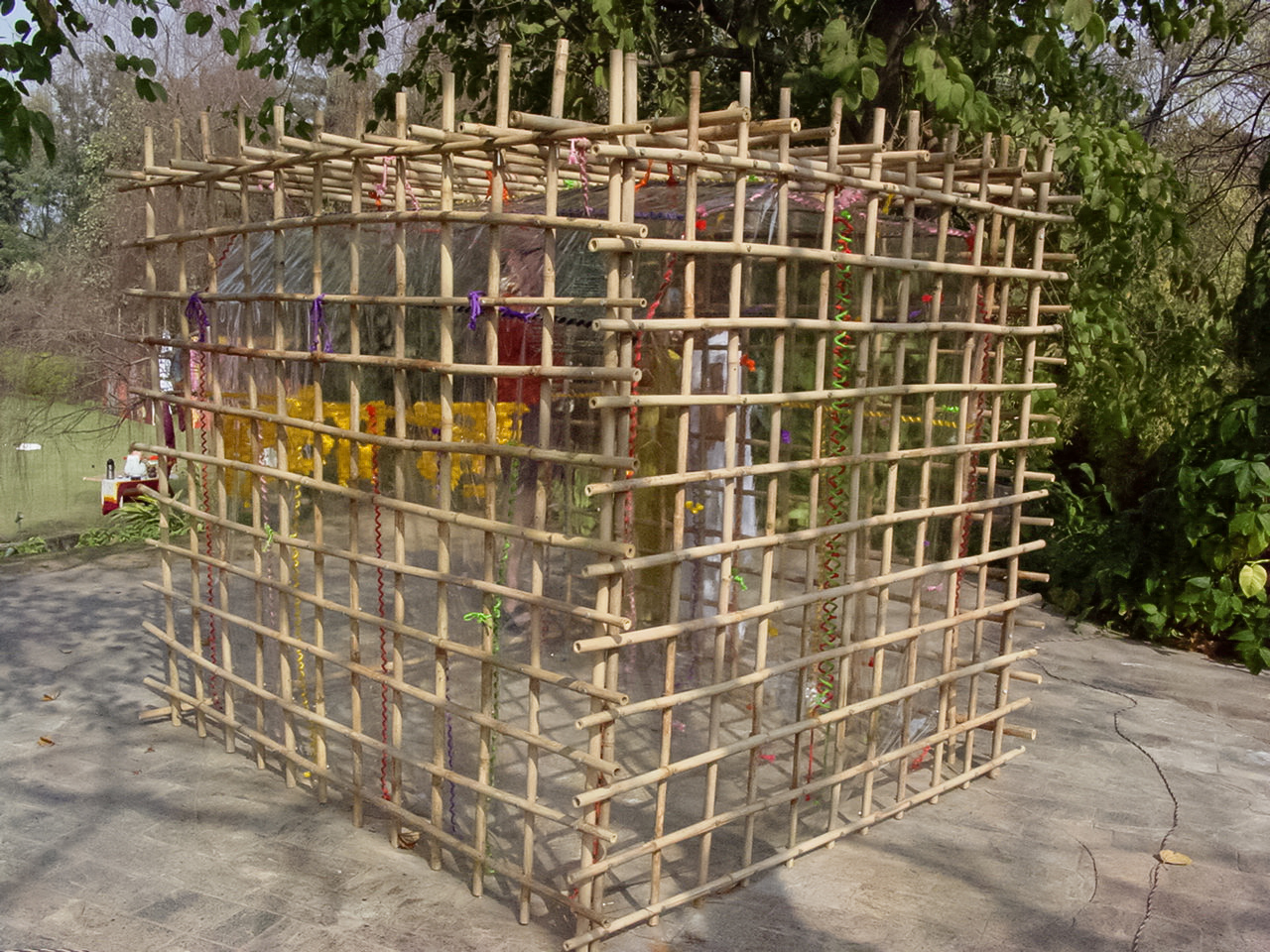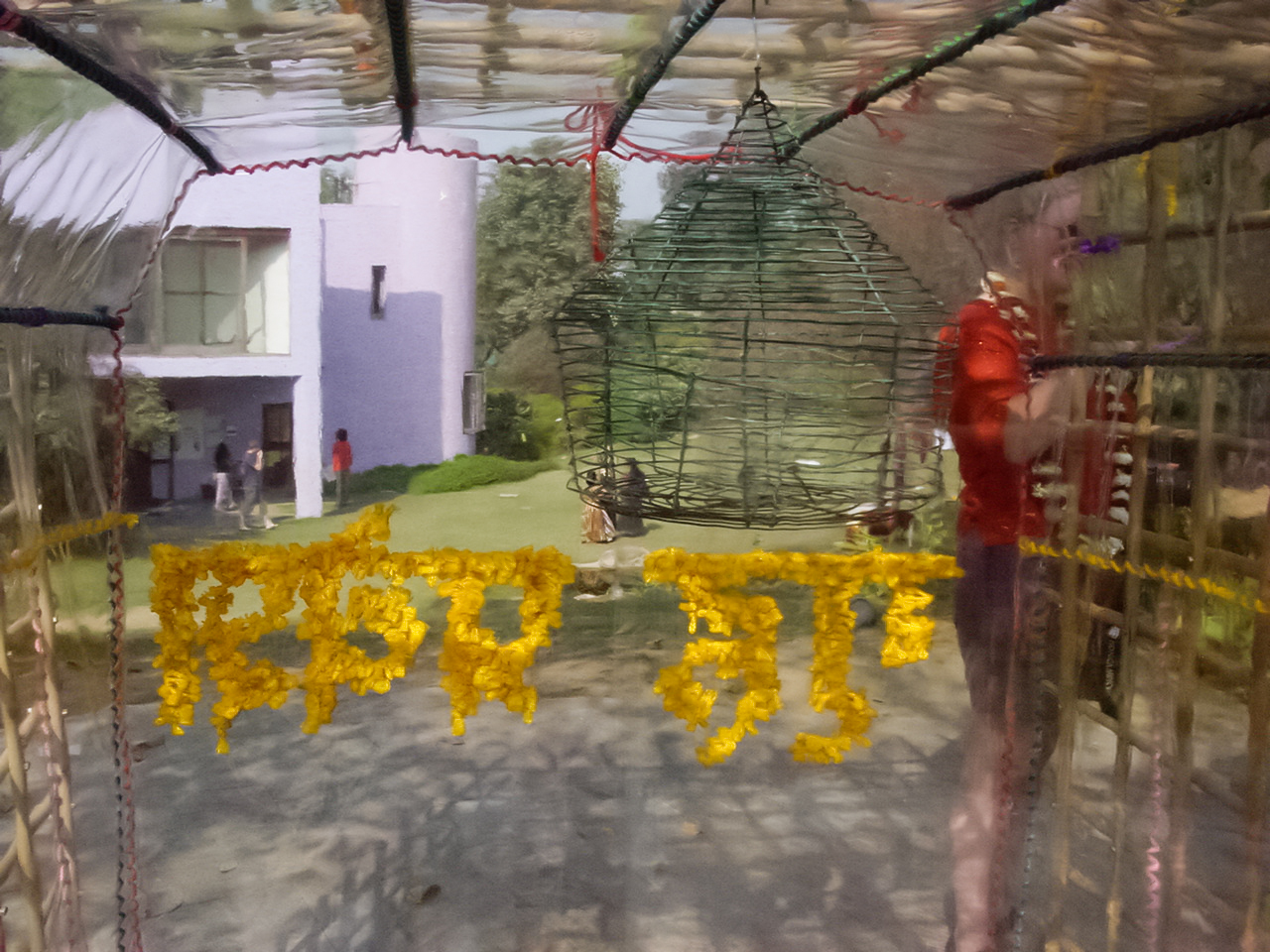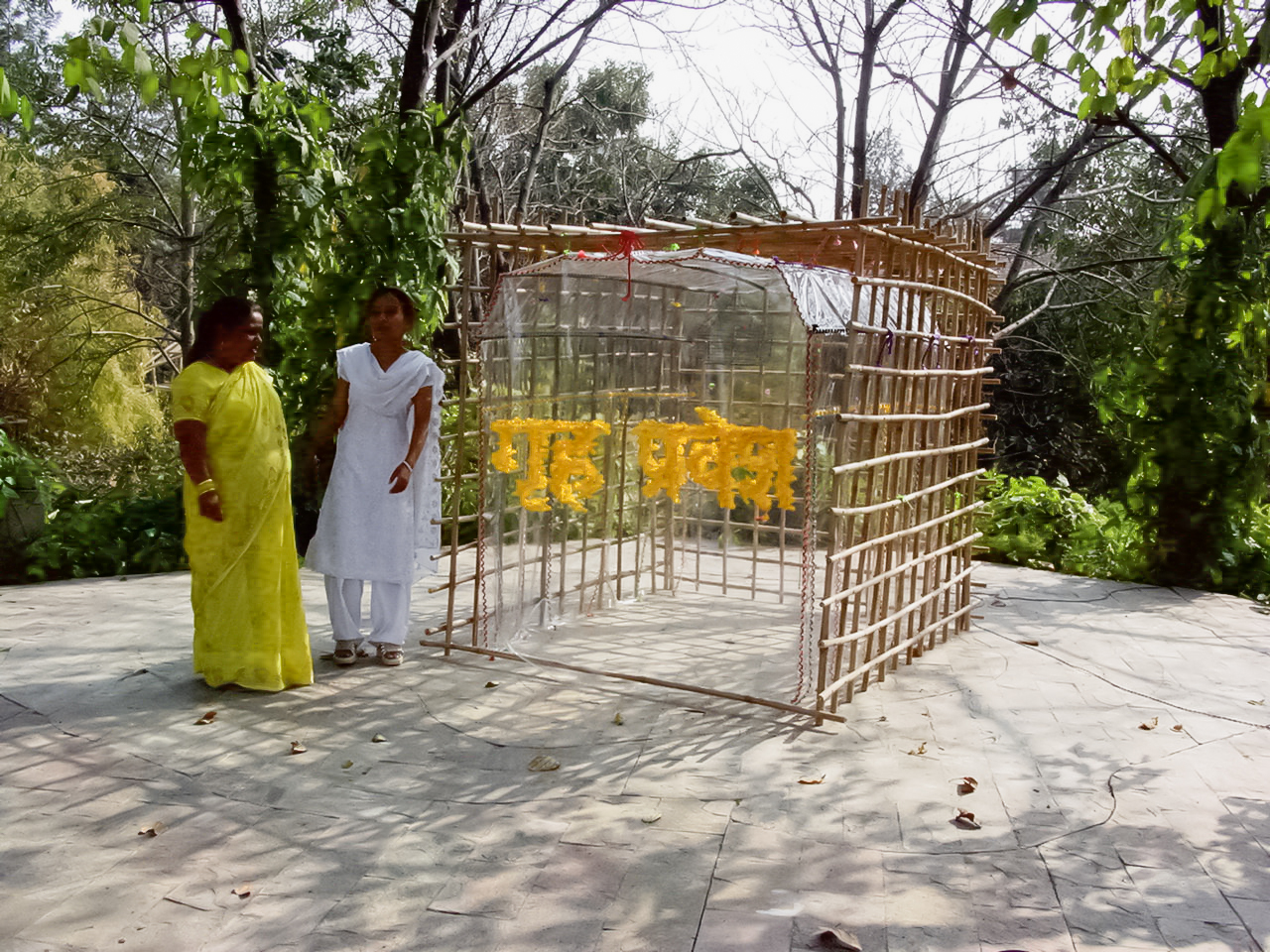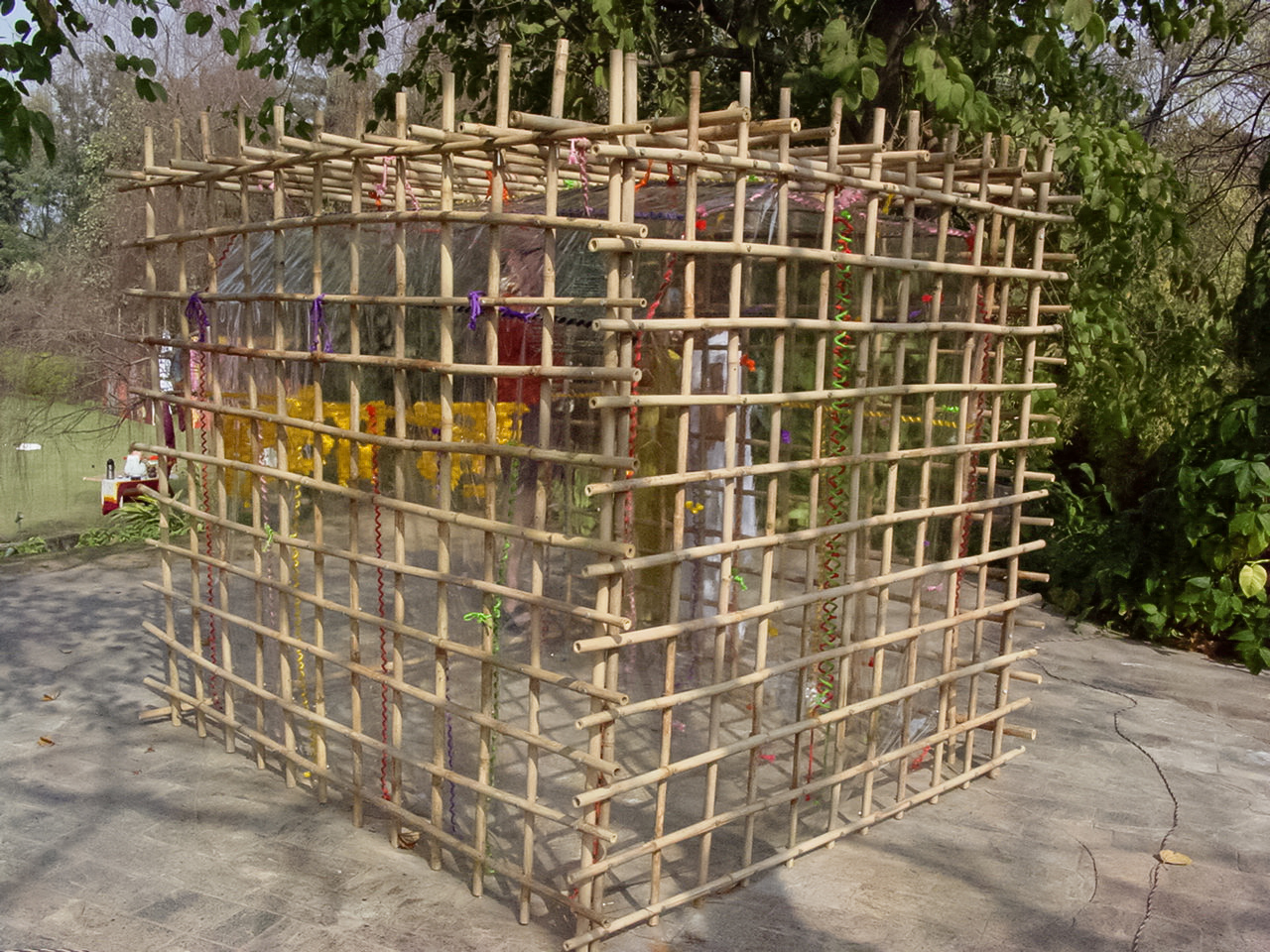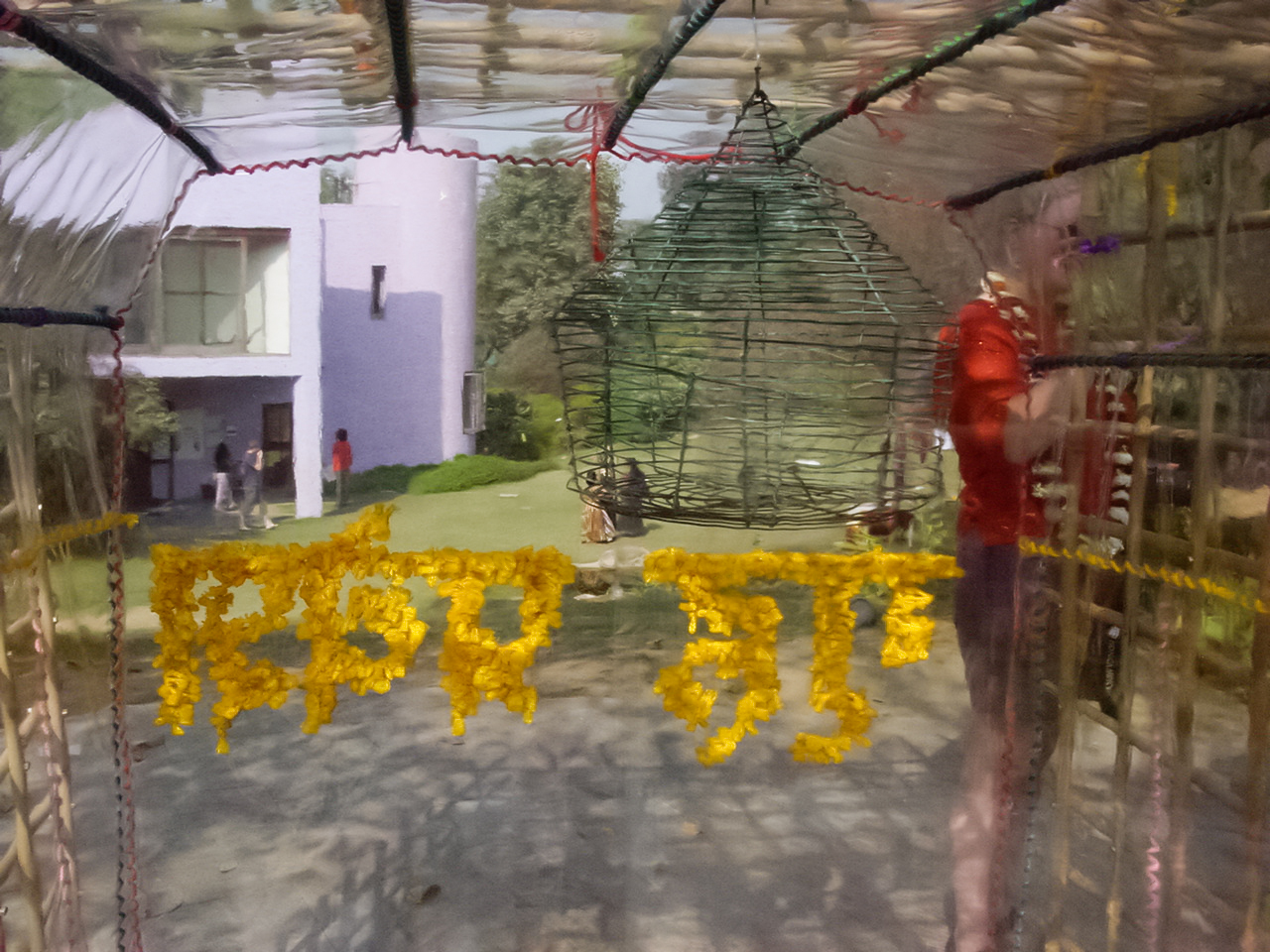 New Delhi Dwelling. 'An Architecture of Decency'
2006

New Delhi, India.
Site specific sculpture,Bamboo, plastic, coloured cord, bird cage. 2 x 2 x 2 m
Residency fellowship, Global Arts Village, New Delhi, Nov 2005 – Feb 2006
The phrase an architecture of decency is borrowed from Edward Mockbee who pioneered socially engaged architectural educational research in the United States. The work New Delhi Dwelling refers to the living conditions of the displaced poor of Delhi whose precarious roadside habitations are under the constant threat of destruction or relocation and proposes alternative construction methods for temporary housing using locally sourced materials.