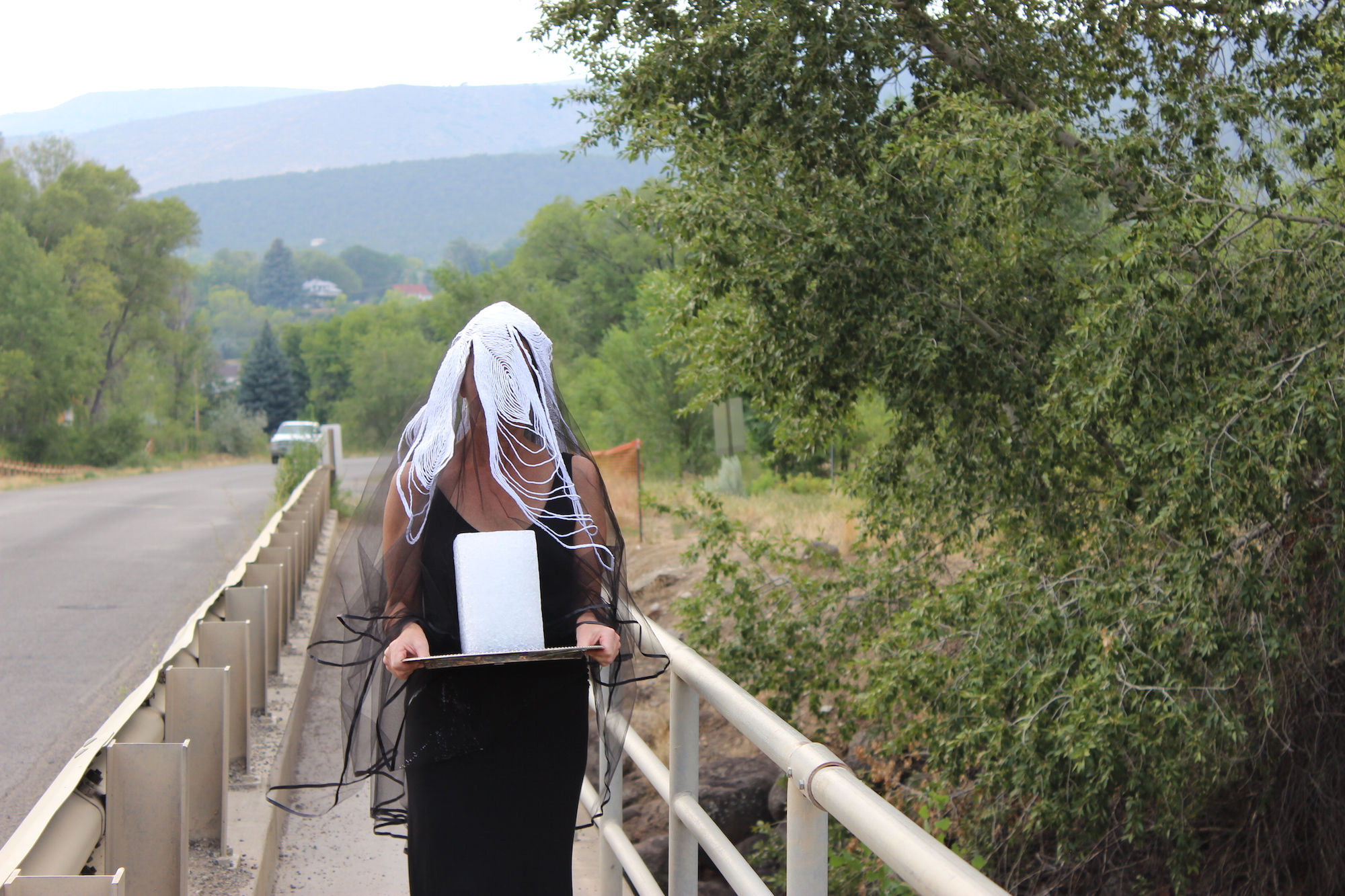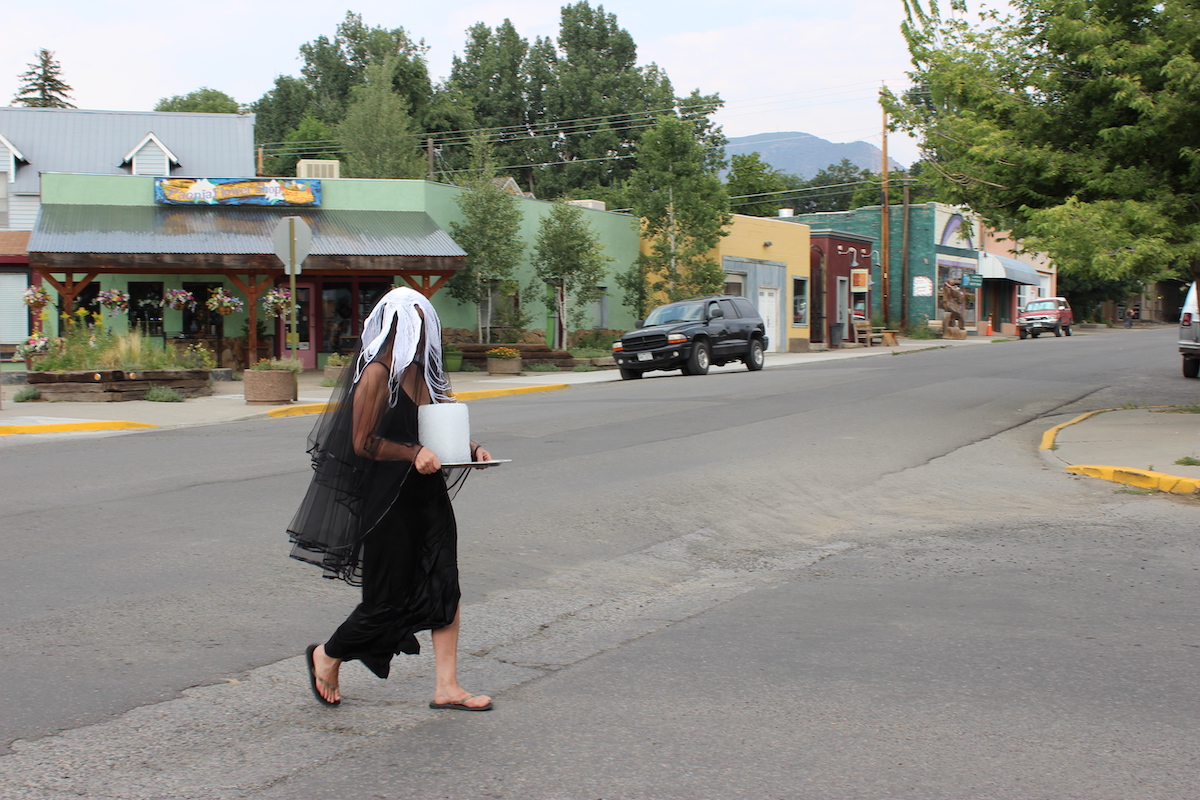 Walk North
Inspired: Art at Work Project, Symposium & Residency
Elsewhere Studios, Paonia, Delta County, Colorado. USA. July – August 2018

'Walk North' Durational performative walk through Paonia, Colorado. USA. 14th August 2018. Hand embroidered netting fabric, cotton yarn & thread, silver plated serving tray, cotton fabric, 10lb block of ice.
The town of Paonia with a population of 1,450, is a rural agricultural and coal mining community in the North Fork Valley of Delta County, Southern Colorado. In the past few years there has been significantly less winter snow cover in the mountain ranges surrounding the valley leading to decreased levels of water in the reservoirs for the agricultural and industrial needs of the valley.
This year, the North Fork Valley experienced a prolonged drought, which, combined with reduced snow melt and higher than average summer temperatures led to tension between the farming, coal mining and town communities over the allocation of water for industrial, agricultural and domestic usage.
Through meetings and conversations with a broad spectrum of community members, 'Walk North' was developed as a 2 hour performative walk with a rapidly melting 10 lb block of ice through the town during the hottest part of the day, to mourn the receding glaciers of Colorado and highlight the threats climate change poses to the human and non human ecologies of the region.
Photos: Sydney Warner & Deirdre Morrison.
Link: Elsewhere Studios